Arrest under 120-b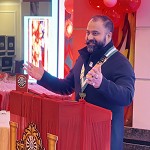 Arvind Sehdev
(Querist) 30 January 2013 This query is : Resolved

A person is arrested in a property fraud. Person is a property dealer

He was not at all related in a property dealing. But police has still arrested him.

His name is not in the FIR. FIR contains 468/120b/471/419/420.

Police arrested him on the statement given by the complainant during investigation.

FIR is if mid 2012 and the person is arrested in early January.

He is only booked under 120-B offense. And we are not sure whether police books him for more in the FIR.

Charge-sheet has not been filed till date.
Main accused named in the FIR is absconding.

How to get the person out of bail. As he is completely innocent and a victim of police's usual "get anyone and put in jail" theories.

Kindly suggest....

Devajyoti Barman
(Expert) 30 January 2013

A person can not be arrested under this section alone as this section is not in itself constitute any offence unless other charges are added.
So check there much me additional charge of cheating, fraud etc.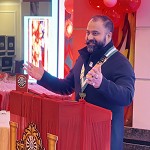 Arvind Sehdev
(Querist) 30 January 2013

just checked...

he is also booked for 419,420,468

please advise what to do

the main accused has not been arrested..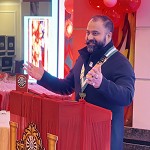 Arvind Sehdev
(Querist) 30 January 2013

The main accused is the person who bought the property.. He has not been arrested till date...

Guest (Expert) 30 January 2013

Dear Arvind,

What crucial thing is missing in your query and supplementary information is that you have not made any mention as to what was the contribution of the person and in what capacity, whom you treat as an innocent person, and what charge has been leveled against him for which he has been arrested?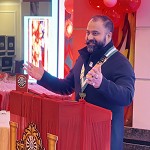 Arvind Sehdev
(Querist) 30 January 2013

Dhingra Sir,

The problem here is the hidden facts by the police, I have checked the court file nothing is there which relates the connection between the sale. Secondly, there was no contribution of the person in the sale. He didn't even know about the sale. He might have known the other property dealers but he has no connection to the sale otherwise.

Adv.R.P.Chugh
(Expert) 30 January 2013

Can't say anything unless you tell us the prosecution story in brief

Guest (Expert) 30 January 2013

Have you seen the copy of FIR with reference to which your client has been arrested. If so, what connection of the said person has been shown with the case in the FIR?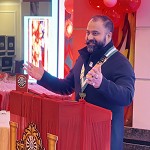 Arvind Sehdev
(Querist) 30 January 2013

There is not a single mention of my guy in the FIR not even a remote possibility of him being connected to the case.

The complainant says that he came to his house and he found another guy who claimed to be the owner and thats it. It was a less than half page FIR.

No mention of my guy not even remotely connected mention...

Guest (Expert) 30 January 2013

Any piecemeal information may not help you unless you provide facts provided by the complainant in the FIR. With reference to the brief of the information provided by you so far, it can be said that your client could at the most have been made as a witness to the statement of the complainant, unles he has specifically been shown as an accomplice of the accused.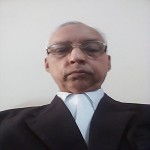 R.K Nanda
(Expert) 30 January 2013

state full facts.

Raj Kumar Makkad
(Expert) 01 February 2013

Nothing to add more in the already discussed matter.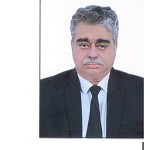 Sudhir Kumar, Advocate
(Expert) 09 February 2013

without full facts correct advise is not possible
---
You need to be the querist or approved LAWyersclub expert to take part in this query .