Appointment of court receiver

Querist : Anonymous (Querist) 06 October 2020 This query is : Resolved

The suit premises is residential room which is belonged to Housing authority such as Delhi Development Authority (DDA). It is tenancy property and not ownership basis. Only tenancy right in respect of room is transferred in favor of person and not ownership right. Not giving exact details of authority to mantain privacy.

Law through which authority is established says that the prior permission of authority is required to transfer the tenancy right in favor of third person and if transaction is done without permission then authority can refuse the transfer of tenancy and purchaser of room will be unauthorised occupant and can be removed from there and authority will take possession of room.

But in practice people do it without permission and whoever is in possession of room apply for tenancy right transfer in his name saying that he purchased tenancy right from earlier owner and authority transfer tenancy right in favour of new purchaser based on registered sale deed and after verification of possession of new purchaser.

Hence important point to be highlighted is that in this case only sale deed does not constitute the valid title document. Sale must be authorised by the concerned housing authority. Unless and untill sale is authorised by housing authority it is no sale and does not confer full right over room to new purchaser even if he is in possession and purchased property through sale deed.

Fact of the case:
Suit is for possession and it is alleged that defendant has forcibly dispossessed plaintiff and illegally transfer the tenancy in his name in collusion and connivance with housing authority and legal heirs of room. Plaintiff is also legal heir who's right is refused by the defendants.

Housing authority, Plaintiff and Defendant who is in possession is appearing before the court. During pendency plaintiff informed the court that defendant is in process of selling suit property to Mr. A but before registering sale deed, court restricted housing authority and defendant from executing any further document in favour of Mr. A and ordered not to transfer possession to Mr. A.

Possession is transferred and sale deed executed in favour of Mr. A by defendant in defiance of injunction. Mr. A was aware of injunction order though not party to the suit as copy of order was served to him as well.

Mr. A is in possession of suit property whereas tenancy still in the name of defendant. Mr. A is enjoying the property and not even applied to housing authority for transfer of tenancy right in his favour to housing authority. As he is aware that court has ordered housing authority to not execute any document in the name of Mr. A.

Because matter is before court, Housing authority will neither transfer tenancy right to mr. A nor remove mr. A from suit property even the transaction is done without its permission and housing authority can remove mr. A from property by virtue of power granted to it by its law. But stand of housing authority before court is that whatever the court decide is accepted to them.

Now Mr. A is added as party to suit and injunction is sought against him to not to create any further third party right which will be surely granted.

But along with this we have too asked for removal of Mr. A from suit property and order for authority to take possession and seal it as an agent of court receiver.

Contention behind this is that only third party injunction is not enough to preserve the property because Mr. A who has purchased it in violation of injunction order in spite of knowledge of order can obviously sell suit property in spite of injunction order. After appearance of mr. A before court who is refusing the summons of court, court can remove court receiver if he furnish security or satisfies the court.

Whether court receiver is justified in this case? What will be likely order of court? Any judgement of court in this behalf in respect of appointment of court receiver will be highly appreciated.

Thank you and sorry for the long query.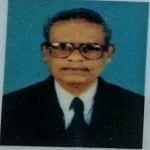 Isaac Gabriel
(Expert) 06 October 2020

Are u affeced party, or in what way you are interested? What is your grievance?

Querist : Anonymous (Querist) 07 October 2020

Thank you for the reply. We are affected party and plaintiff in person.

P. Venu
(Expert) 07 October 2020

Please post simple facts.

Dr J C Vashista
(Expert) 08 October 2020

Be brief and specific if you want your query may read, considered and obliged by experts.

Rajendra K Goyal
(Expert) 08 October 2020

It is advised to discuss in detail with some local lawyer. Please redraft your query and be brief.
---