Appoint and declare guardianship

Querist : Anonymous (Querist) 25 October 2021 This query is : Resolved

which court is competent to declare guardian for a minor in a dispute between father and mother? If it is to appoint a guardian which court has jurisdiction?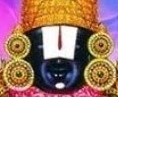 kavksatyanarayana
(Expert) 25 October 2021

The District Court may appoint or declare any person as guardian of a minor child's person as well as property whenever it considers it necessary- for the welfare of the minor, taking into consideration the age, sex, wishes of the child as well 'as the wishes of the parents and the personal law of the minor.

Querist : Anonymous (Querist) 26 October 2021

Family courts have the same power?

Dr J C Vashista
(Expert) 26 October 2021

No, it is only with the District Judge has the jurisdiction where the minor is presently residing in terms of Section 9 of the Guardians & Wards Act, 1890.

Advocate Bhartesh goyal
(Expert) 26 October 2021

Guardian and Wards Act empowers District and Session judge to appoint guardian of minor .

P. Venu
(Expert) 26 October 2021

Facts posted suggest the real issue to be the dispute between the estranged father and mother for the custody of the child for which the Family Court needs to approached. SHIRISH PAWAR, 7738990900
(Expert) 26 October 2021

Hello,

Yes as per facts if querist want to file custody application then he / she should approach family court.
---