Appeal against penalty

maxmoon
(Querist) 29 May 2014 This query is : Resolved

How to appeal against the penalty/fine imposed by the income tax in mumbai?

B.Chakrapani Warrier
(Expert) 29 May 2014

If penalty is imposed by the Assessing officer(ITO), then file appeal before the CIT (Appeals) Mumbai ,as per section 246A(1)(q) of the Income tax Act,1961 in form 35 of the Income tax Rules,1962.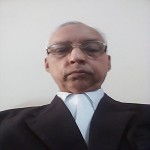 R.K Nanda
(Expert) 29 May 2014

consult tax lawyer.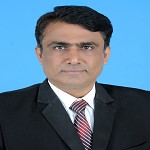 Sankaranarayanan
(Expert) 29 May 2014

All over India the same procedure only You consult with local tax advocate . PROCEDURE FOR FILING AN APPEAL: (Rules 45 &46)
Appeal is required to be filed 30 days from the receipt of order to be appealed
against. The appeal should be in form no. 35. It should be filed in duplicate.
It should contain grounds of appeal and statement of facts. The statement of
facts should clearly bring out the facts relating to disputed issue and the
developments in the course of assessment proceeding leading to its ultimate
addition / dis allowance in the impugned order. The certified copy of the
impugned order should be filed with the memorandum of appeal

Rajendra K Goyal
(Expert) 29 May 2014

Academic query.
Rajeev Kumar
(Expert) 29 May 2014

Consult a local tax advocate.

maxmoon
(Querist) 01 June 2014

sirs,
I had been to the ITO. i have requested them in an application to convert my penalty into installments.as the amount of penalty is around 5 lacs.how many max installments does ITO generally give.can I ask them for 10 installments?
If I go for an appeal simultaneously,can that help?
please advice..

maxmoon
(Querist) 02 June 2014

please suggest

maxmoon
(Querist) 05 June 2014

the ITO has suggested me to get the amount converted into EMI. he says to deposit 25% in tax account and write an application for the balance to be converted in EMI.For depositing the 25% do we need to fill form 280?
If yes then under which heading should the amount be deposited...penalty or interest?
Please suggest

B.Chakrapani Warrier
(Expert) 05 June 2014

If penalty is levied and you have decided to pay, choose challan ITNS-280 and fill the amount against the column 'penalty'.

maxmoon
(Querist) 11 June 2014

is there anything such as income tax waiver which a person can avail once in a life time. i did not avail an exemption of rs 2.5 lacs of my home loan in 2008-09.can i still claim it?
---
You need to be the querist or approved LAWyersclub expert to take part in this query .