Any limitations to file complain with labour commissioner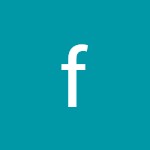 francis
(Querist) 13 September 2021 This query is : Resolved

Hi,
I was been suspended without getting a show cause notice, the company all of a sudden stopped all my access on 18 August 2021 and sent me a Xerox copy of charge sheet and show cause notice, post dated, on my personal email id. After two days I got xeror copy not original copy of the charge sheet and show cause notice, I sent several letters by speed post to the Head HR to send me a Original copy on the company letter head, if they want my reply to the charge sheet, but they did not send so. Do they need to serve show cause notice before filling the charge sheet as per rule. Secondly as per rule can company send Xerox copy of charge sheet to employee and force them to reply. Thirdly is there any limitations to file a complain with the Labour commissioner and Labour court after being suspended. You can email me francis.santamaria76@gmail.com. Pls suggest me.

P. Venu
(Expert) 14 September 2021

The facts posted suggest that a a disciplinary proceedings has been initiated against you. You need to cooperate with the proceedings and get yourself exonerated.

Dr J C Vashista
(Expert) 14 September 2021

Are you a "workman" as defined in Section 2 (s) of Industrial Disputes Act, 1947 ?
---