Ancestral property dispute

Querist : Anonymous (Querist) 20 June 2021 This query is : Resolved

My Grandfather's self acquired property in dispute ,where he has 10 son and daughter , all are ready for the sale except one demanding extra money to sale and blackmailing others. How can i proceed to sale ??

Advocate Bhartesh goyal
(Expert) 20 June 2021

Try to solve the dispute amicably .In case no any settlement arrived among co-sharers then file suit for partition and get the Property divided by court.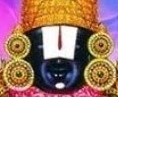 kavksatyanarayana
(Expert) 20 June 2021

Try to amicably settle. Otherwise, file a partition suit in the court by consulting a local advocate.

J K Agrawal
(Expert) 21 June 2021

There is saying in Rajasthan which mean that "Notorious has 2 shares".

Dr J C Vashista
(Expert) 21 June 2021

I agree with the opinion and advise of experts.
Prefer amicable settlement

ashok kumar singh
(Expert) 22 June 2021

agreed with opinion of earlier experts,
thanks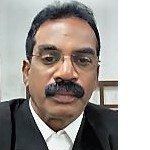 T. Kalaiselvan, Advocate
(Expert) 23 June 2021

If one of the co-sharers is not willing to come for any compromise with the others, and insists on a larger share to him, then the other shareholders have no option than to approach court of law with a suit for partition to divide the property as per their respective shares in the property.
Subsequent to the decree or judgment by court, the other shareholders can combine to sell their shares in the property jointly to the prospective buyer.


Querist : Anonymous (Querist) 26 July 2021

Majority of the people are willing to sale , as the land is hilly and uneven some demands road facing area and dispute going on , Is there any way to acquire a sale order from the court for the benefits of the majority ??

---