About a loan

abhishek asirvatham
(Querist) 21 September 2013 This query is : Resolved

hi sir my name is abhishek ,my mom is a govt teacher she took a loan from a bank we paid some of the emi and missed some due to some medical expenses now the bank came for settlement and they agreed that they would collect the amount little by little so we were paying it correctly but they dint come for us for last 5 months now one t of the lawyer today called my mom and said the court has issued a non bailable warrent .for her .my mom dint receive any warrent through post now this laywer says that my mom weere not in home when it had come before 5 months so today he called showed the warrent in the computer .is itant possible to show a warrent in the computer becoz we dint receive any warrent like that .what we have toi do .

Rajendra K Goyal
(Expert) 22 September 2013

Whether the so called settlement was at the Bank Branch or in court? When the installment was not collected by the Bank, it was duty to deposit the same with the Bank which was again defaulted from your side. If someone has taken the loan it is his duty to pay it back.

Non bailable warrant within 5 months does not sound acceptable if it is a case of mere default or some agreement at Bank Branch.

You should immediately deposit the outstanding of the Bank and get rid of the defaulter situation.

Dr J C Vashista
(Expert) 22 September 2013

The so-called bank advocate is balckmailing you for recovery and/or certain personal gains.
Non-bailable warrants are issued by Court directing local police to arrest and produce the accused before the court, which is single copy prepared and NEVER available for uploading on net.

V R SHROFF
(Expert) 22 September 2013

Civil court do not send NBW.
Recheck the facts.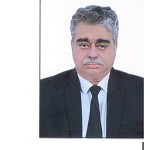 Sudhir Kumar, Advocate
(Expert) 22 September 2013

some persons who are worth only the caliber of a recovery goon manage to pass LLB and get a black coat.

A standard practice.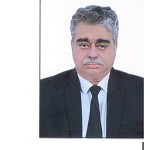 Sudhir Kumar, Advocate
(Expert) 22 September 2013


Anyway you are defaulting in loan

(i) you told that you were in default and bank entered into supplementary agreement of recovering in lesser installment (you have hidden the fact if bank has written off principal/interest in full / part)

(ii) you also told that you are not paying for few months and supplementary contract stands frustrated.

(iii) now the bank is entitled to enforce original contract.(you have not told whether and PDCs were given and whether any such PDC has bounced.)

You pay first and then think of other options.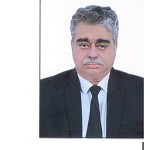 Sudhir Kumar, Advocate
(Expert) 22 September 2013

Fruether since your mother is a Govt teacher and generaly teachers do omit to intimate financial transaction to the Govt on prescribed proforma within porescribed period. She is liable for disciplinary action by the department, if the matter is reported to department.

Further Govt employees is not allowed to be insolvent or habitually indebted. If such matter is reported the Govt employees is liable for disciplinary action.


As I told above, the so called lawyer is only threatening you with a fake warrant as the poor advocate doe snot know the actual legal process by which your mother can actually be in trouble.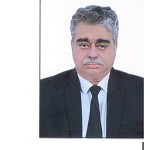 Sudhir Kumar, Advocate
(Expert) 22 September 2013

The NBW could be issued only if:-

(i) your mother gave a cheque; and
(ii) cheque bounced; and
(iii)she got notice within 15 days to pay within one month: and
(iv) she did not pay:a
(v) bank files a complaint within one month u/s 138 NI Act; and
(v) Notice is issued by court; and
(vi)Notice is received by her; and
(vii)she fails to attend court


In such case the NBW is not given to any advocate of the Bank for blackmailing (nor he can he do anything) and sent to Police station and police comes to arrest directly not through any advocate.

ajay sethi
(Expert) 22 September 2013

agree with sudhir

Rajendra K Goyal
(Expert) 22 September 2013

Well advised by the experts, nothing more to add.
---
You need to be the querist or approved LAWyersclub expert to take part in this query .