A public fraud in arbitration cum execution

Divya
(Querist) 03 February 2013 This query is : Resolved

Dear Experts

I need your inputs how to handle this pubic fraud.

My brothers were never sent some arbitration awards and directly the matter was put before executing court for property attachment and arrest f debtors.

Now the state is that I investigated the matter, and the truth came out that this particular arbitrator in connivance the leading bank had never dispatched arbitration award cum notices. Everything was done ex-party and infact the postal authorities put by the bank show that the award communication is sent deliberately to fake addresses.

This fraud is not just done on my brothers, it has been done on several others and is continuing to be to be done on other defaulters also.

This is indirectly a scam.

How do I tackle this? Should a public notice of caution be issued in newspapers or should a letter cum legal notice be sent to all judges in the country (atleast Maharashtra and also to the Supreme Court).

Please suggest the right legal remedy as people are being victims of a big fraud.


Thankyou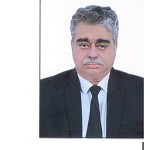 Sudhir Kumar, Advocate
(Expert) 03 February 2013

Where are facts of the case.

V R SHROFF
(Expert) 03 February 2013

What you stated is going on .

If Postal authority, and arbitrator is pulled up, it will disclose these activity.

Leading Financial Co, hiring such persons for the recovery of their dues, and all are hand in gloves.
THOUGH A DIFFICULT TASK,

ONE IMPORTANT POINT IS, ULTIMATELY THE FINANCIER RECOVER ONLY THEIR DUES ON COMPROMISE, AND DO NOT OVERCHARGE, NOR THEY ATTACH ANY PROPERTY.
TACTICS USED IS LIMITED TO RECOVER THEIR DUES.

ERALIER VICTIM IS FINANCING COMPANY [ Say Kotak Mahindra Finance,or India bulls , it uses public money to help needy, again public, and try to recover the public money, to the extent of their dues. ]
The Victim , as you suggest, also try to use public money with no intention to repay honestly, So they are also culprit.

If Recovery is delayed, or cannot be done, it will result into higher interest, as burden will be shifted to needy borrower.

Who need justice?? a cheating borrower or Helping Financier??
Money Lenders charges up to 10-15 % per month, use force & violence, take away Residential Flat with Original Agreement, Whereas Finance Company charges reasonable,and few cheaters try to dupe their money.

Both are involved in a bit illegal activity to survive in their business. It is neither anti social, as it help business .

Guest (Expert) 03 February 2013

Award is the final stage of the arbitration process as the same cannot be issued by the arbitrator without adhering the due process of arbitration. There is a prescribed process of arbitration concerning notification of appointment of arbitrator, notices by the arbitrators for hearings at the last known address, hearings by the arbitrator to give opportunity to both the parties to bring facts to the notice of arbitrator, award by arbitrator based on the pleadings by both the parties, etc.

So, unles you point out about irregularities in the arbitration process, it is not possible to suggest any remedy, except that you can challenge the award in the court of law.

If you are sure that wrong/ fake address was used to send all the notifications/ notices and award, etc., you have a good chance to get the award scrapped by the court of law.

Also, if the fraud is not just done merely on your brothers, but on several others and is continuing to be to be done on other defaulters also, all of you can file a case of cheating, fraud, and criminal conspiracy on the bank authorities as well as the arbitrator.

Devajyoti Barman
(Expert) 03 February 2013

Challenge the award u/s 34 of the Act.
If you are not handed over the copy of the award the award can not be put into execution.
This is well established rule of law in arbitration matters as repeatedly held by the supreme court.

Raj Kumar Makkad
(Expert) 03 February 2013

I have nothing to add in the detailed replies of my expert brothers.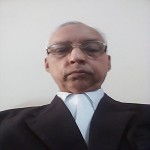 R.K Nanda
(Expert) 03 February 2013

no more to add.

Bindu
(Expert) 26 June 2014

I agree with other experts and MR Shroff too
---
You need to be the querist or approved LAWyersclub expert to take part in this query .