Will

A L ANTONY
(Querist) 26 February 2016 This query is : Resolved

Copy of a will purportedly written by late father was shown to me by my mother. While reading the same a number of inconsistency observed. I would appreciate if you could clarify -
1. Whether the two witnesses have to be there in the testator's room / lawyers office to witness that the testator signs his will.
2. Whether the name and full (postal) address of the witnesses be written after signature.
3. Whether the witnesses are to be identified with some identification documents, such as PAN/ AADHAR Card.
4 Whether the testator and witnesses should sign / initial each and every page of the will.
5 Whether one signature at the top of each will could be sufficient, since I understand that a legal document is to be signed / initialed by all the signatories on each page.
6 Whether the scribe of the will could be a witness.

7 whether I can send a registered letter to the witnesses in the given address to prove his bonfires.
8 if the regd letter returns with the remark "addressee not found" whether I can take on the scribe to get the details of the witnesses.
9 whether of the stamp paper coul be traced.

Kindly pardon me if I have exceeded my limit in asking such clarifications.


Ros Antony
26.2.2016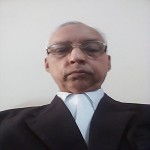 R.K Nanda
(Expert) 26 February 2016

consult local lawyer.

A L ANTONY
(Querist) 26 February 2016

Thank you very much.


Devajyoti Barman
(Expert) 26 February 2016

1.yes
2.no
3.no
4.no
5.yes
6.yes
7.no
8.yes
9.yes

A Will without probate has no value in most part of India. So in probate proceeding you will enough opportunity to raise many important points than the not so important mentioned in your query.

Guest (Expert) 26 February 2016

In fact, all of your queries are of academic nature. You have stated that you have observed a "a number of inconsistency." On the other hand, when as per your perceptions there are inconsistencies, asking for the experts for clarification is not understood.

However, I may point out that inconsistencies in a will can be judged on proper examination by some legal professional, not merely on basis of the academic queries.

Your questions do not indicate, whether you have any specific objection/s to any specific part of the will, or against the executor, or the beneficiary or the witness and with what specific concern of yours and who actually is the beneficiary.

To be frank, unless you give proper description of the document and your real concern with the document, you cannot expect the real solution to the problem, if there exists any. You have left everything on the gues of the experts, which may or may not always be right.



Rajendra K Goyal
(Expert) 27 February 2016

1.yes
2.no
3.no
4.no
5.What do you mean by each will?
6.yes
7. Why and inn which capacity?
8.yes
9.yes

Get the will probated.

H.M.Patnaik
(Expert) 27 February 2016

Are you in possession of the original WILL of your father or going through a xerox copy?

If the WILL is not in your favour , you can always contest in course of Probate proceeding in the court. So, have patience.
---
You need to be the querist or approved LAWyersclub expert to take part in this query .