Wife not interested to live me but she claimed maintenance

karthik sivaraj
(Querist) 09 January 2022 This query is : Resolved

Dear Sir/Madam,

Hi, I got married in March 2018. I am working in abroad (at the time of marriage also), she is from Bangalore. After 30 days of marriage i returned back to job in abroad, every thing was fine but suddenly she stopped communicating to me after 2-3 months without any reason, (she was conceived at the time). Then i tried to call her, arranged visit visa everything but she denied to come with me and she started going job.. After baby (boy) born, their family not allowed me to see my kid (until now it continuous).. I keep on supporting financially whenever i receive salary (since covid starts i lost job for six months tried and get job later), I tried a lot 3 years to make her understand but she told her job is only important and she is not interested to live me., Then i keep quite sometime and also due to jobless situation again i could not able to support her (from jan 2021), I am still in abroad due to work visa expiry i cant come to india, she used this situation and moved to the court under sect 125 (b)., now 7 hearing completed from my side i dint do anything, recent hearing status shows "petitioners evidence"...

I request to kindly advice me what i can do now., even now am in abroad looking for a job. 

And she never live me, never talk to me, never show my kid to me (now he is 3 years)., how to defend this this.

(I have proof for whatever i sent money through online to her until dec 2020)..


Regards
Karthik

G. ARAVINTHAN
(Expert) 10 January 2022

In humpy number of judgments Supreme Court has stated it is liability of a husband t maintain his children and wife.

karthik sivaraj
(Querist) 10 January 2022

Sir, i dont know what needs to be done at this stage, since i dont have salary for past 7 months i could not able to support, before that i supported until Dec 2020.. I am searching job to change also, unfortunately not getting

In addition to the above,
1. she is working currently
2. until now not showing my kid to me (even kid does not know i am his dad)
3. And i am always always to bring them abroad , she is denying, she is not interested and filed a case against maintenance claim. Is it really correct? any way to defend this with valid reasons/proof

Thanks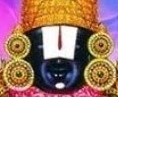 kavksatyanarayana
(Expert) 10 January 2022

Yes. You can defend with valid reasons and proof. As she is currently working and you are jobless, the court considers this point. But you have to give maintenance to your child is a must. You will be got child visitation rights. So consult your own counsel for this.

Advocate Bhartesh goyal
(Expert) 11 January 2022

It's your moral and legal duty to maintain your wife and child,you can not escape to maintain your wife and child on pretext that you are jobless.It is also immaterial that your wife is doing job unless you prove this fact by cogent evidence.

karthik sivaraj
(Querist) 11 January 2022

I agree with you Mr. Goyal, I am not escaping okay.. If I am the guy can escape means I could have not tried to reunite (3 years begged her a lot to come with me) or could have not supported 3 years for a girl who needs only from me, not even showing my kid.. Is Indian law support "girl can marry any boy and file a case for maintainance without live with that guy".. Please try to understand what I am saying,
From day 1 & Even now my statement is that, "let her come with me I will take care like anything"..
But doing like this is cheating and please don't support these type of cases as a genuine lawyer..
Please advice me in a correct way if you wish..
Thanks SHIRISH PAWAR, 7738990900
(Expert) 11 January 2022

Hello,

Yes, it is moral duty of husband to maintain wife and child.

Your wife has filed a maintenance case so you have to appear in the case and contest it. As per the query, your wife is working and she is not ready to cohabit with you. So you have to bring your case on record of the court. Otherwise, the court will pass the order without hearing you and it is come out as a disaster to you.

karthik sivaraj
(Querist) 22 January 2022

Thanks Mr. Pawar, The case is in bangalore family court,. Basically i am from tamilnadu, currently in abroad, having work agreement & visa issues it will take time to coming back to India .. I will give GPA to my father , but since my parents are aged & having health issues is it possible to change this case hearing to my place in tamilnadu.? advice please
---