virgin test

Rajasekar
(Querist) 13 December 2009 This query is : Resolved

I am Assisting the prosecution for offence u/s 498-A against the my client' s husband, and also I have filed divorce petition against the husband. The main allegation that the husband is the impotent and treating the wife in cruel manner.During the trial in the criminal case, the wife has deposed that she is a Virgin. Now the husband has filed a petition seeking direction from the court to send wife for virginity test. The petition has been filed without stating any legal provision. Kindly guide me in this stage.The wife is not agreeing for the test,.

Abhishek Sharma
(Expert) 13 December 2009

Take two grounds. One, it is against the modesty of a woman. Second, no test is conclusive. Third, constitution says that no one shall be compelled to give evidence against himself. Fourth, in a criminal case against husband, virginity of wife may not be a relevant fact and evidence can be lead only in respect of a fact in issue or a relevant fact.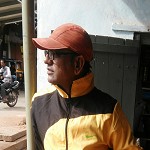 adv. rajeev ( rajoo )
(Expert) 13 December 2009

test can be done even in criminal case. but this case is u/s 498A so test of virginity is not concerned to this case. File an objection to an application filed by the husband.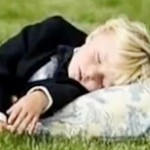 N.K.Assumi
(Expert) 13 December 2009

Why make a Big issue with skin tissue?

Arvind Singh Chauhan
(Expert) 13 December 2009

I go with Vishal and Abhishek Sir.

Raj Kumar Makkad
(Expert) 13 December 2009

The complainant in a criminal case cannot be sent for testing of any kind as this case is against the accused and not against the complainant. The ingredients of section 498A of IPC nowhere permit moving such type of applications by accused so without having any provision, the application deserves dismissal and you have just to oppose it for want of relevant rule.

Guest (Expert) 13 December 2009

The allegation is that the husband is impotent. Hence, to disprove this fact, the husband has to go to medical test and prove that he is capable to do the act. It is not for the wife to prove that she is virgin. Beside this, the virginity test (intact hymen) is not conclusive, because the experts vouch that even in virgins the hymen is not intact for various reasons (you please refer medical books for this purpose).

Most of our expert friends confused that your querry relates to divorce case filed by the wife and they have misunderstood that it relates to criminal case under Section 498-A.

At the end I totally agree with Mr. Abhishek Sharma.

S.KARUNAMOORTHY
(Expert) 14 December 2009

i agree abhishek and prabhakar...
---
You need to be the querist or approved LAWyersclub expert to take part in this query .