Urgent for all Hon'ble Lawyes

Querist : Anonymous (Querist) 15 September 2010 This query is : Resolved

Respected all, last night i saw a dreem that Admin has launched a smar IDENTY-CARD & DIRECTRY for all lawyer mambers. However I think that now a days it is basic need to know each other(a scatchy information as-chambar no.&mob.no) of all those lawyers who visit out side court time to time,because so many times we feel strangers. But when we know that in that plce where we are visiting a Respected mamber is waiting forus than the work will become easy,and A HEALTHY RELATION-SHIP WILL ALSO BE DEVELOP. Regarding this topic that how we can start and manage your veluvle views are welcome. and also send a Personnal Massage to My Profile.


see forum-local-urgent for hon'ble lawyers post.
data is there.
sarvesh k sharma 09258044407


Kumar Thadhani
(Expert) 15 September 2010

L.T Kumar & Co PROP KUMAR.L.THADANI Building No.9B/Room No.1 Kumari Jethiben Society (formerly known as Navjivan Society) Mori Road, Mahim,(West) Mumbai Pin code no 400-016 (Maharashtra )Tel.no 91-022-24464482 Tel .no 91-022-66662453 Mobile.no 022-9821159091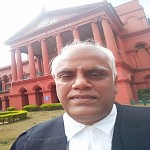 Parthasarathi Loganathan
(Expert) 15 September 2010

Nice one Indeed. However, Mr.Anonymous must reveal his identity first before he expects personal message from our lawyers' community.

Querist : Anonymous (Querist) 15 September 2010

parthasarthi ji ,it is me
sarvesh k sharma
and the above post-




Category : Others | This query is : open Set as : Resolved


author : Anonymous

Posted On
15 September 2010
Respected all, last night i saw a dreem that Admin has launched a smar IDENTY-CARD & DIRECTRY for all lawyer mambers. However I think that now a days it is basic need to know each other(a scatchy information as-chambar no.&mob.no) of all those lawyers who visit out side court time to time,because so many times we feel strangers. But when we know that in that plce where we are visiting a Respected mamber is waiting forus than the work will become easy,and A HEALTHY RELATION-SHIP WILL ALSO BE DEVELOP. Regarding this topic that how we can start and manage your veluvle views are welcome. and also send a Personnal Massage to My Profile.


is posted by me.
but i don't knw the wht was the reason why my identy not shown?



see forum-local-urgent for hon'ble lawyers post.
data is there.
sarvesh k sharma 09258044407


s.subramanian
(Expert) 15 September 2010

Good work.You are most welcome and wish you all success Mr.Sarvesh.
---
You need to be the querist or approved LAWyersclub expert to take part in this query .