Updating the case details to chief justice

pl1532a
(Querist) 20 April 2017 This query is : Resolved

Hi,
This is a tenant eviction case. I have won the case in small causes court. And the court has given a 3 months time for the tenant to vacate. The tenant has played a trick that he has vacated and i have given the house to some unknown party (while he is still in the house).
This unknown party has filed an application in the Small cause court and as there were no proofs the application was dismissed in the small causes court. He filed reversion petitions in High court which was dismissed too. He even went to Supreme court and the SLP was dismissed there as well.

Now he has further filed an application the small cause court which the small cause Judge (a new judge than the one who actually gave the order) has accepted it. There were arguments again on the same topic and the order is due. This process took more than 3 months now and even the order dates have been moved for last many weeks

My lawyer states that we need to file only update to Chief justice of Karnataka High court (while this is not an official complaint against the judge)

1. Can a judge accept the application to stall the execution even after some one has lost in all courts (Sc, HC, SC)
2.Is there actually a way to send the case details to Chief justice thru online . If yes is this not a complaint against the judge
3. What do you suggest in this case. The judge is delaying the case continuously and we have questions on the intention.

Regards,
PPV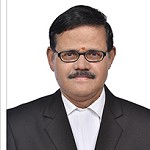 BAALASUBRAMANNYAMM
(Expert) 20 April 2017

I think, that the Judge has reserved the case for orders. Even after hearing of the arguments, after 3 months,either he can pronounce the judgement at any movement or he may re-open the case again.

Guest (Expert) 20 April 2017

Request you Advocate to make an humble Pleading to the concerned Honorable Judge in the Open Court before or after Hearing mentioning about your waiting for the Orders.On saying Please would get you the Result.All the Best.

pl1532a
(Querist) 20 April 2017

So, the answer is clear. There is no way I can escalate this to Higher courts as a grievance


Dr J C Vashista
(Expert) 21 April 2017

@pl1532a @PPV,
1. You have failed to disclose your identity accordingly being anonymous, I find it against the rule of this platform, not to entertain you.

2. Prima facie you are dissatisfied with the opinion, advise and proceeding of your lawyer who has been contesting your case(s) in Small Causes Court, High Court and Supreme Court, is it true? If so, change him immediately.
Otherwise, just because it is FREE OF COST do not seek second opinion from experts on this platform, wherein you have provided limited information hence the opinion/advise would be (obviously) disastrous and dangerous for you, be aware.

In the absence of complete information provided by you this query, expert Mr. Baalasubramanniyamm have opined and advised on the basis of presumption and permutation/combination of facts of the case.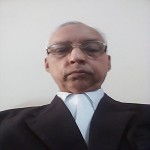 R.K Nanda
(Expert) 21 April 2017

take help of local lawyer.

Guest (Expert) 21 April 2017

For help, you will have to depend upon your own lawyer.


Susmita
(Expert) 21 April 2017

You may file an application for res-judicate and also file a writ before High Court directing small cause court for not exceeding the jurisdiction.



P. Venu
(Expert) 21 April 2017

The facts, as stated, lacks clarity.
---
You need to be the querist or approved LAWyersclub expert to take part in this query .