Unfair, illegal use of watchman services by rwa president

Venkat
(Querist) 06 March 2021 This query is : Resolved

Dear experts,

I own an apartment in Hyderabad. The president of our RWA has been regularly using the watchman to do personal services for him such as carry rice bags, groceries, and luggage etc. and many other works. The poor watchman and his family fear for their livelihood and hence they do all those for him. The other residents don't raise a voice also due to fear and closeness to him. There is clear stipulation in our bylaws that watchman shall never be employed by anyone in this manner.

The watchman is from Backward Caste and the president is forward caste. Recently, the watchman couple have also been suffering from problems like back pain and yet they do services for him and sometimes for the secretary also out of fear.

I would like to stop this unfairness and also force them to compensate the watchman for free services that they have been oppressively obtaining from him for the last 6 years.

How to go about this? Can I file a complaint with the labour commissioner and/or the BC welfare committee or is there any other department or official?

Your answer will do justice for a poor family who is undergoing injustice for a few years now. So I hope you will show some compassion.

Thanks and Regards,
V








K.S.Ramaswamy Advocate
(Expert) 06 March 2021

In my view, Before taking any actions, Arrange a meeting in the apartment and discuss the issue with the other members of the Association and know their views in the matter. Besides try explaining your president about the by laws and the necessity to follow the same. There after if things don't get better as you wanted consult a lawyer and then proceed in the matter.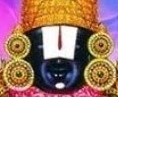 kavksatyanarayana
(Expert) 06 March 2021

Yes. Agreed with the advice of the above learned expert.

Hemant Agarwal
(Expert) 07 March 2021

1. IF the Watchman is serving voluntarily to President & Secretary, THEN there is no legal action possible, by anybody including you or any authority.

Keep Smiling .... Hemant Agarwal
VISIT: www.chshelpforum.com

Guest (Expert) 07 March 2021

No Voluntary Services to Individual including President of the concerned Society would be permitted during Duty Hours. Only the Society is paying his salary and not the President as Individual.. Precisely and Perfectly advised by Advised by Advocate Mr.K.S. Ramaswamy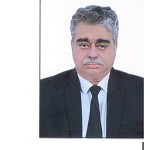 Sudhir Kumar, Advocate
(Expert) 08 March 2021

No complaint can be made to BC Commission unless watchman is willing to come forward. The action prima-facie amounts to begar

P. Venu
(Expert) 09 March 2021

The action on the part of the RWA president is improper. Th solution lies in in the RWA or the watchman himself taking stand on the issue.

There is very little that the Labour Commissioner can do in rectifying the issue. In all probability, the commissioner himself would be availing of such services from his/her lower level staff members.

Dr J C Vashista
(Expert) 11 March 2021

Let the matter be discussed and sorted out among members of RWA and restrain the President to stop using service of watchman for his personal works, which is against the MoU and AoA of the RWA.

krishna mohan
(Expert) 11 March 2021

All members can object to President for availing such services. But the watchman may lose the job. Better convene the meeting of the society for rightly addressing the issue including changing the office bearers.

Venkat
(Querist) 11 March 2021

Thank you everyone. The RWA meeting is soon and I am taking up the issue there. I am also thinking of demanding that he should pay compensation to the association in return for the free services that he obtained over the years. If he doesn't, can I sue him for it through a civil law suit for the same?

Thanks,
---