To add my nick name as well as official name

Chitra Sankar
(Querist) 12 February 2021 This query is : Resolved

Hi,

Chitra here...,I want to know that if we adding Nick name alias of official name it will be getting update on birth certificate.With the support of these we can change aadhar and pan card.
But here my doubt is how about the graduate and other certificates.If anyone having knowledge of this please support me .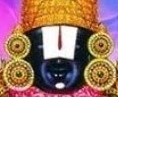 kavksatyanarayana
(Expert) 12 February 2021

Get gazette publication for your nick name @ original (original/official name) name. Apply in Annexure-I through the Tahsildar concerned.You have to get a notarised Affidavit regarding your name. Then you have to apply.

P. Venu
(Expert) 13 February 2021

There is a due process for changing name. But, generally, name in the educational certificates cannot be changed.

Dr J C Vashista
(Expert) 14 February 2021

For addition / deletion / modification of name after gazzette notification institute a suit for declaration and mandatory injunction impleading concerned Educational Authorities.
It is better to seek professional services of a local prudent lawyer for proper advise and necessary proceeding.
---