Terrace right

Querist : Anonymous (Querist) 06 May 2021 This query is : Resolved

sir four flat and a bachcha flat we had made in our land with help of Builder collaboration system we had give middle two flat to builder instead of money without terrace right builder sold these to other now due to terrace right we had locked it. now they the owner of first & second flats going for legal suit for common terrace right. my question if they are going for suit they will get common terrace right or not?.

Kindly clear it or guide us also what to do?. SHIRISH PAWAR, 7738990900
(Expert) 06 May 2021

Hello,

Generally roof terrace is common area. So they are entitle for access to common area i.e. terrace. Visit local advocate and show the document executed between you and developer for more detailed advice.

Advocate Bhartesh goyal
(Expert) 06 May 2021

If you had not given any terrace rights ( specifically mentioned in sale deed ) to first and second flat owners then they or their successors can not claim else terrace would be deemed common for all.

Shilesh Patel
(Expert) 06 May 2021

If there is nothing mentioned in the sale deed regarding the terrace area, then it is deemed to be a common area for all.

Querist : Anonymous (Querist) 06 May 2021

there is any role of police if they will go police station. we know till the lock down court is closed.

Hemant Agarwal
(Expert) 06 May 2021

1. IT is a prosecutable offence to lock Terrace, more so specifically since exclusive Terrace rights CANNOT be claimed by anybody.

Keep Smiling .... Hemant Agarwal
VISIT: www.chshelpforum.com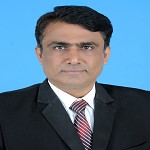 Sankaranarayanan
(Expert) 06 May 2021

seems repeated query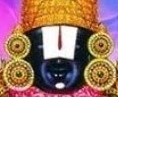 kavksatyanarayana
(Expert) 06 May 2021

Yes. Seems to be a repeated query. A query on bachha flat was replied.

Dr J C Vashista
(Expert) 07 May 2021

Repeated query.
Please appreciate the fact that repetition of same story, where you have already been obliged by experts, will not change the opinion and advise.
However, if you are not satisfied with obligation of experts/ respondents, it would be better to consult and engage a local prudent lawyer for appreciation of facts/ documents, professional advise and necessary proceeding.
Whatsoever, repetition is absurd and ridiculous, please avoid.

Pradipta Nath
(Expert) 07 May 2021

Please seek a paid up conference with an Advocate.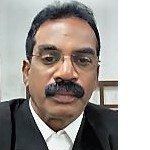 T. Kalaiselvan, Advocate
(Expert) 07 May 2021

A terrace or rooftop is a common area of in a residential society which is for the enjoyment and benefit of all its members.
There is no legal bar to sell the roof right to one particular flat owner but that does not mean the access to roof for essential service like water connection , plumbing, electricity etc.
See you have right to access the terrace it cannot be locked all the members have undivided share in the society common area and the terrace is part of the common area
The basic rule is that ownership of the roof, it's space and the air space above should be expressly granted, as otherwise it remains with the Freehold. That said, if silent, it is also a question of fact as to what the common intention was between the original grantor and grantee.
---