Specific performance relief

Balaji Bakthavathsal
(Querist) 25 August 2014 This query is : Resolved

Dear Learned Advocates,
Here is a confusion over the Specific Performance Relief and I request you to share your views.

A fraudster executed Power of Attorney on our ancestral house which is in our possession and occupation till date. The fraudulent power agent made a Sale Agreement and registered the same with the Registration Department. In the meanwhile, the executor of the GPA cancelled the GPA. Knowing the cancellation of the GPA, the power agent, with the help of a notorious lawyer filed a suit in the District Court under the Specific Performance Relief, the suit being filed by the buyers saying that the seller (Power Agent) is not coming forward to register the Sale Deed though they are ready to pay the balance amount.
Very cleverly, on the very first day of hearing, they submit a petition to the court saying that they have reached a compromise and wish to transfer the case to Lok Adalat. The district court too permitted and in the Lok Adalat they got an award and showing the award to the local registration office, they registered the Sale Deed.
I filed a suit in the Honourable High Court of Madras seeking to quash the Lok Adalat.
I was told that A stranger to an agreement of sale cannot challenge the Specific Performance Relief but the Supreme Court in one of its order has overruled it.

Can anyone throw more light on it ?

Thanks & Regards
Balaji

arunprakaash.m.
(Expert) 26 August 2014

A document executed by complete strangers fraudlently and with out legal power and authority is not binding on the real owners.

Even though you need not bother about the document and still it is desible to set aside the document under Specific Releif Act, 1963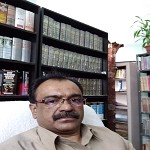 santhosh.g.
(Expert) 26 August 2014

you are stated a fraudulent PA agent, so the PA itself is fraudulent, how question of cancellation of PA arise

Balaji Bakthavathsal
(Querist) 26 August 2014

Dear Mr. Santhosh,
The question is not cancelling the PA. The fraudulent person created encumbrances on our property duly registering a Sale Deed. I am keen in getting the encumbrance cancelled and the Lok Adalat Award which he obtained for getting the Sale Deed Registered using the fake & flimsy Sale Agreement by filing a suit Under Specific Performance Relief and subsequently transferring the same to Lok Adalat.

Balaji

Dr J C Vashista
(Expert) 26 August 2014

Apply to the HC for quashing Lok Adalat award, vis-a-vis sale deed impleading all the parties/authorities.

Kolla Gangadhar
(Expert) 27 August 2014

Fraudster executed G.P.A. is not binding on real owner but onus of G.P.A. signatures were forged is on real owners of property. Real owner must file criminal complaint against G.P.A. executant, Power of Attorney holder under Section 420, 120-B, other provisions of I.P.C. Lok Adalat award there is no appeal but facts of the case third party have to file an appeal in the High Court of set aside award. Contact. KOLLA GANGADHAR, CHAIRMAN, GLOBAL LEGAL SERVICES, email; globallegalservicesinida@gmail.com

Dr J C Vashista
(Expert) 27 August 2014

Mr. Kolla Gangadhar,
This platform is to provide free legal advise to needy persons, i.e., charitable for a social cause and not for soliciting business/clients, which other experts are competant to promote their clientage, please restrain yourself.
I disagree with Mr. Kolla Gangadhar. Since sale deed, in the instant case has already been executed by the attorney while the POA was in vogue, it is deemed to be executed by the principle/ owner.

P. Venu
(Expert) 28 August 2014

Who is this person who had executed this allegedly fraudulent power of attorney? How is he known or related to you?

Balaji Bakthavathsal
(Querist) 28 August 2014

Dear Venu Sir,
As per the existing Registration Act, anyone can Register anyone's property. For example, I can make a Sale Agreement of your house which is in your possession and occupation. The Registrar has no power to check who the owner is as per the High Court of Madras Order. I need not be your relative or friend. After the Sale Agreement, I file a case under Specific Performance Act in connivance with the buyers as if the seller is NOT coming forward to complete the Sale Deed. Then, the suit is transferred to Lok Adalat with the plea that compromise reached between the buyer and seller. The Lok Adalat issues an award to the effect of compromise. Shhowing the Lok Adalat order, the fraudsters registers the Sale Deed. Then the Sale Deed is filed in the court along with a petition saying that the house has been purchased. However, the tenants (? The original owner who is in possession & occupation) is not vacating the premises. What the court will do ? It will see the Sal Agreement, Sale Deed etc. submitted by the fraudsters and issue directions asking the original owners of the property to vacate. Ultimately who is the sufferer and who is to be blamed ? I leave it to you to answer. This has happened to me. I hope that you understood the problem.
Thanks & Regards
Balaji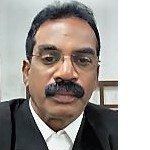 T. Kalaiselvan, Advocate
(Expert) 30 August 2014

@Author: you have chosen the right track, follow up your case accordingly.

Balaji Bakthavathsal
(Querist) 30 August 2014

Dear mr. Kalaiselvan, I am sure that you will respond to this query of mine. Thanks for your encouragement. The pity is that the petition was submitted way back in the year 2009 and it is still in the admission stage. for admitting the suit. The Honourable High Court judge after hearing the opponent advocate's argument saying that third party cannot interfere in Specific Performance Suit, is reluctant to the admit the suit. I searched for a similar case but unfortunately I could not find a single case and this is the first of its kind. On someone's property, group of fraudsters play foul play and the original owner hands are tied up according to the peculiar Specific Performance Act. I thank all the lawyers who offered thier valuable views/suggenstions.
Thanks & Regards
Balaji

Guest (Expert) 30 August 2014

Have you mentioned entire documents filed in lok adalat by the other side is forgery documents.Consult a Senior Criminal Side Lawyer and see the possiblities filing a Criminal Case.Consult a good civil lawyer for admission of quash case.Also establish in your petition how you are affected party in the case.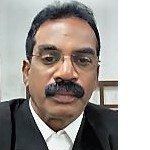 T. Kalaiselvan, Advocate
(Expert) 30 August 2014

Mr. Balaji, you are right that such fraudulent activities are prevalent on a higher side these days despite the government formulating stringent laws to curb this menace. The atrocities of such real estate mafias are rather on an unchecked rampant. Discuss with yur advocate about some other strategy to put pressure on court, through a writ or some other thing.
---
You need to be the querist or approved LAWyersclub expert to take part in this query .