Selling partial rights of my property

Querist : Anonymous (Querist) 29 July 2021 This query is : Resolved

Because of capital gain requirement, my father needs to buy a property. I have a flat in Navi Mumbai.
Please let me know (a) if I can sell 70% of ownership rights of this flat to my father against sales consideration to fulfil capital gain requirement (b) In that case, how does society treat this transaction? (transfer of ownership or no transfer) . Thank you in advance for your kind guidance.


Querist : Anonymous (Querist) 29 July 2021

If the society share certificate to be modified to show the transfer.
Thank you.

Querist : Anonymous (Querist) 29 July 2021

Request experts kind guidance. SHIRISH PAWAR, 7738990900
(Expert) 29 July 2021

Hello,

In society share certificate society will mention the ownership of your father in the flat after transfer of flat by you.

Querist : Anonymous (Querist) 29 July 2021

Mr. Pawar, thank you for your reply. If I understand you correctly, I can sell 70% of rights of my flat (as of now 100% owned by me) to my father against sales consideration. Once sales deed and registration completed, the society would change the share certificate, and make my father and I as joint owner. Please correct me if I am wrong. Thank you.

Dr J C Vashista
(Expert) 30 July 2021

How you can demarcate 70% of flat under sale, even if the society issues NOC ?
Share certificate issued by society may be endorsed with 70% of the purchaser, however, can you handover 70% possession of the flat to the vendee (Purchaser) ?
It is impracticable and invalid transaction, for me.

Querist : Anonymous (Querist) 30 July 2021

Dr Vashista, husband and wife can buy a property in equal (or non equal) share, moreover, they can enjoy the property rights and benefits (rental or capital gain) together in the same ratio. So, I do not understand why I can not do the same with my father. Only difference is that I am 100% owner, and trying to sell partial rights to my father, and we together plan to enjoy the property. So, a rental income (even capital gain) would be distributed accordingly. I think I am unable to understand your objection.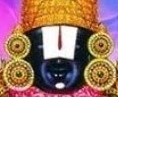 kavksatyanarayana
(Expert) 30 July 2021

Yes. Can society give NOC? And if you sell the part of the Flat to your father, he should bear the registration charges. It will more expensive. If you gift the same, then gift tax will be levied. so what is the use of it?

Dr J C Vashista
(Expert) 31 July 2021

@ Mr./ Ms. Anonymous,
I agree you can purchase 100% property in joint name(s) with your wife / brother / sister / father / mother or any one else as you desire. Consequently all the joint titleholders enjoy collective or separately its rental or capital gains in the same ratio as mentioned therein the conveyance / sale /gift any other transfer deed.

The society is maintaining one (ONE) share / member against 100% flat / property wherein rights of member can be granted to another joint / associate member with the member whose name stand first (FIRST) in the conveyance / sale /gift or any other transfer of title deed.

If you are proposing to sell part of flat (other than family member) in that case society can not issue NOC for transfer of share besides the fact how can you hand over physical part possession.

However, selling to family member is not the issue/ problem where possession is to be retained jointly and separate society membership is not claimed.


Querist : Anonymous (Querist) 31 July 2021

Yes Dr. Vashishta, I understand and agree to you completely.
My father has X amount of capital gain, and so he needs to invest in property. By adding his name as a co-owner through registered sales deed, his capital gain investment is taken care. Once deed is done, this property would be jointly shared by both of us. Thank you.

P. Venu
(Expert) 31 July 2021

Is not the arrangement too convoluted? Would not the consideration you gain from your father liable capital gain tax? Moreover, the arrangement may pose complications as to the title of the property.
---