Section 138, negotiable instrument act.

Dinesh
(Querist) 03 March 2012 This query is : Resolved

greetings to all

I filed a compalint u/s 138 of neogiatiable instrument act for dishouner of cheque.

now respondent ready to pay the cheque amount to me in the court, but he gave a lot of pain to me, so i not want to leave him soo easily.

i cann't refuse to take that money in the court, becoz its goes against me.. so i wnt to accept that money and also not want to withdraw my complaint..
is it possible,plz guide me on law points and plz also provide some authorities in its support..
i shall be thankful to u..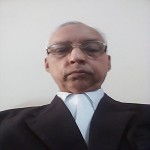 R.K Nanda
(Expert) 03 March 2012

Both things are not possible.

Nadeem Qureshi
(Expert) 03 March 2012

Dear Dinesh
settle the matter if possible no need to be an egotic men, forget your past think about future.
feel free to call

V R SHROFF
(Expert) 03 March 2012

collect your money+ legal expenses & cost of attending court etc[ loss of job, business+ @ 12% pa.]

Next time be careful,
Don't think, you are not guilty. Why should you trust & pay/ deliver goods & wait for cheque realization?? you too will learn a lesson by this incident.

JOKE: LESSON:

a marwadi father asked to go on roof of his house [old 1st floor ]
All neighbours & nearby shop keepers gathered to see what is happening.

Father told son to jump from 1st floor, and that he will catch him, he will not fall down .
Son hesitatedm but father told, son trust me, jump down.

Son Jump down, and father hkaept away, did not catch his son.
Son received minor injury.

Gathered crowd asking father< Ah!1 What type of father are you?? betrayeD your son, allowed him to receive injury?? why did not you catch him???
Marwadi Father Replied: " Now he will start business, so I was teaching him, as far as money is concerned , NEVER TRUST YOUR FATHER ALSO.
BE SAFE AND SECURE, DO NOT TAKE ANY RISK.


SO COLLECT YOUR CHEQUE MONEY, AND NEXT TIME BE CAREFUL, NEVER TRUST ANYONE . HIS CHEQUE MAY RE-BOUNCE.

AND ONE HAVE TO PAY COST TO LEARN LESSON.

s.subramanian
(Expert) 04 March 2012

Nice advice Mr.Shroff.

Guest (Expert) 04 March 2012

I go with the opinion of Shri Shroff.

prabhakar singh
(Expert) 04 March 2012

So want a WIN WIN situation,YOUR DUES AS WELL HIS PROSECUTION.

UNFORTUNATELY YOU WANT ENOUGH and ENOUGH IS ENOUGH.

Realize as much as you can on this and that front as suggested by Mr. Shroff.

prabhakar singh
(Expert) 04 March 2012

Mr. Shroff !
It was a nice joke which caused me to laugh,for which I thank you.


But the whole world is going on trust.If preaching like that has to be accepted nothing shall move on in the world.

In my opinion the lesson point of the joke
should be taken as never trust the class to which the joke belongs but perhaps that would also be too much.

Raj Kumar Makkad
(Expert) 05 March 2012

This offence is compoundable and as per latest law of Apex Court, you shall be provided with 10% extra amount of cheque amount.

Ajay Bansal
(Expert) 05 March 2012

Agreed with all aforesaid exoerts.

SAINATH DEVALLA
(Expert) 05 March 2012

Dear Mr Dinesh,
When the accused is ready to pay your,my sincere adivce is to settle the matter off the court and forget the episode.Accused does not always loose or the complainant always wins.So do not complicate the case and kindly go through the answer of our colleague Shri Shroff.

Shonee Kapoor
(Expert) 05 March 2012

Mr. Shroff is right.

You can not have your cake and eat it too.

Regards,

Shonee Kapoor
harassed.by.498a@gmail.com
---
You need to be the querist or approved LAWyersclub expert to take part in this query .