sec.41 of cr.p.c

Guest (Querist) 09 September 2010 This query is : Resolved

hi experts,
i have a query,hope u will give ur precious time to it,thnx!!
As u know that section 41 of cr.p.c. confers the power to police that police may arrest a person without warrant or without an order from a magistrate..so here i wanna know that is there any provision in law by which a layman may challenge this power. .i asked this coz oftenly this section has been misused by some policemen...
thanx n regards,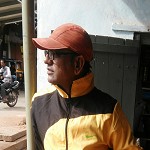 adv. rajeev ( rajoo )
(Expert) 10 September 2010

A Layman can challenge it by filing a writ.

B.B.R.Goud.
(Expert) 10 September 2010

yes. any one can challenge unlawful detention under IPC or writ under Art 32 or Art 226.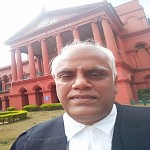 Parthasarathi Loganathan
(Expert) 10 September 2010

I agree with experts

Ajay Bansal
(Expert) 10 September 2010

under art. 226/227 you may go to high court.

Uma parameswaran
(Expert) 11 September 2010

If any person is arrested against the conditions mentioned in the section, then that person can challenge it .

s.subramanian
(Expert) 11 September 2010

The illegal custody or detention can be always challenged by filing a writ of habeas corpus since it infringes your fundamental right to life and personal liberty under Arts.20 to 22 of Constitution of India.

Satya Mani Tiwari
(Expert) 11 September 2010

If the power to arrest is malafidely used by the police u/s 41 crpc a criminal case u/s 330,342,323 ipc may be regsitered against the police officer through application in court U/s 156(3)crpc.Usually CP/DCP/ ACP/SP/DYSP & other high ranking police officers take serious note of such malpractice hence simultaneously if a written application is submitted to them against the delinquent police officer usually a police officer is removed from the position of power immediately and later punished in departmental enquiry too.

Guest (Querist) 11 September 2010

thanks to all of u!!

M/s. Y-not legal services
(Expert) 13 September 2010

nice query.. that much easyly no one police miss use this section against publics.. its not a petti case.. for this section its having two classes, also 9 sub classes. so kindly go through it madam.. more over if any one got illegal custody by this section mean they can challenge by writ petition. for this section lot of citations in favour to lay mans.

Guest (Querist) 13 September 2010

thanx for ur reply mr tom..kindly provide me the citations of this section which has been given in favour of layman.
thanx n regards,

M/s. Y-not legal services
(Expert) 16 September 2010

No need to thank me for this silly issue madam.. I am little senior to you thats all. As a senior i have to guide you with our profession.. Always welcome.
---
You need to be the querist or approved LAWyersclub expert to take part in this query .