Sec.138 niact-jurisdiction point required.

Rama Devi
(Querist) 31 January 2020 This query is : Resolved

Dear Experts, Namaste. I need some clarification. Plz. suggest me.

Mr Babu Rao ( staying at Hyderabad) has given an amount on promissory note to Jagan Mohan( Staying at Bangalore) as hand loan. Baburao Bank Account is in Hyderabad. Towards clearing his loan amount, Jagan Mohan has issued a cheuqe to Baburao.( Jagan Mohan Bank Account is at Bangalore) In turn Baburao has presented the said cheque at Pune Branch, while he was on tour, for realization of the cheque amount The said cheque was returned by Jagan Mohan Bank and the same was sent along with Bank Memo to Baburao Bank, which is at Hyderabad.
Now If Baburao wants to file a Section 138 Case, where is the jurisdiction point. Since now all banks are having on-line facility, any cheque can be presented any where.
Plz. suggest me.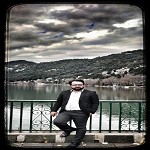 Adv Deepak Joshi +917017821512
(Expert) 31 January 2020

Complaint can be made where the accused resides or the complainant had bank account.

P. Venu
(Expert) 01 February 2020

How you are related to the facts?

Dr J C Vashista
(Expert) 02 February 2020

After amendment of Negotiable Instruments Act, 1881 the point of jurisdiction qua dishonour of cheque is settled where the cheque was presented by the drawee for collection and realisation.
In the instant case the complaint can be filed at Pune Courts.
@ Rama Devi, what is your locus standi and concern to this question ?
It is advisable to consult/ engage a local prudent lawyer for appreciation of facts/ documents, professional guidance and necessary proceeding.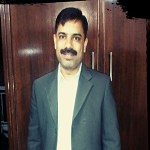 Advocate Suneel Moudgil
(Expert) 02 February 2020

1. if baburao has the bank account in the pune branch, then the jurisdiction lies with the PUNE Court,
2. if only the cheque was presented in Pune branch and the account is in Hyderabad, then the jurisdiction will be Hyderabad,


Rama Devi
(Querist) 03 February 2020

Thanks experts for giving advice.

Raj Kumar Makkad
(Expert) 04 February 2020

I do agree with the wise advice of Ld. Vashishtha ji.
---