Sarfaesi act - regularisation after possession

Querist : Anonymous (Querist) 21 February 2021 This query is : Resolved

Hello,

I have a mortgage Home loan with NBFC for 1 Crore. I have been issued notice to serve interest, however, I could not do the same. Now, on the day of physical possession ( before they came to take possession ) i paid the full interest outstanding of 18 lacs plus extra 2 lacs. However, they confiscated the property claiming they have the court order to take possession unless i pay the entire outstanding so, I need to repay the balance 80 lacs to avoid possession which i could not. And they got a written letter from me stating I must repay the balance 80 lacs within 30 days to avoid sale of property.
I have a question - Now that I have served interest, my account should be regular now. Can I file a case to take over my property?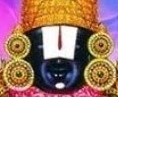 kavksatyanarayana
(Expert) 21 February 2021

No. As the court is already passed orders to take possession of your property. So it is better to consult a local lawyer in the matter.

Advocate Bhartesh goyal
(Expert) 22 February 2021

You may file appeal u/sec 17 of sarfaroshi act against the action of bank before DRT but appellate authority will stay the order of taking possession on condition of deposited 50% dur amount.

Hemant Agarwal
(Expert) 22 February 2021

AGREE with suggestions of above Experts.

Keep Smiling .... Hemant Agarwal
VISIT: www.chshelpforum.com SHIRISH PAWAR, 7738990900
(Expert) 24 February 2021

Hello,

Now you have only option to contact the bank and try to convince them not to file execution proceedings immediately and try for settlement. Meanwhile, you have to file an appeal for staying the judgment.
K.S.Ramaswamy Advocate
(Expert) 25 February 2021

In my view, An application may be preferred u/s 17 of the SARFAESI Act, along with such fee payable within 45 days from the date of measure taken.
---