Sale Deed validity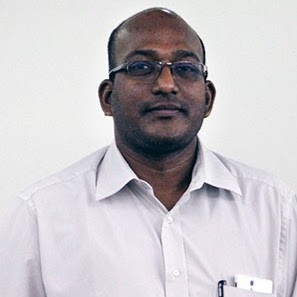 Vinod Bachu
(Querist) 31 December 2008 This query is : Resolved

Dear Experts, I am stuck in a situtation Request you to kindly help me.

I have taken a loan from a bank to purchase a house at outskirts of Hyderabad in 2004. After some days I decided to sell this property and entered into a sale agreement with a party Mr.X. This Mr.X is not paying me the decided amount even after 1year of sale deed date.

Now,
1. Can I sell the same property to any other party?
2. I did not close the loan running on this property, I am paying regularly for the EMI's, can I ask the bank to take over the property?

Your help in this regard is of great help.


Manish Singh
(Expert) 31 December 2008

why would you give our property to a bank. better reply can me made only aftre seeing the deed.

But anywz, have u taken any amount from the other party?
if yes then return it back after giving him a notice for 15 days or so stating that in event he does not pay you the consideration under the sale deed, he shall relinquish his rights under the sale deed. then sell you property to anybody you wish.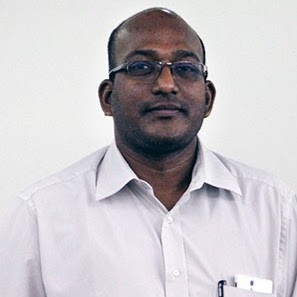 Vinod Bachu
(Querist) 31 December 2008

Hi Manish,

I have taken some token amount from the party and unfortunately I don't have a copy of the sale deed, but I do remember that we have agreed upon a date for making the payment of pending amount and go for registration of the property.
And as of now, I am yet to get the final payment from that party.

What do I do now?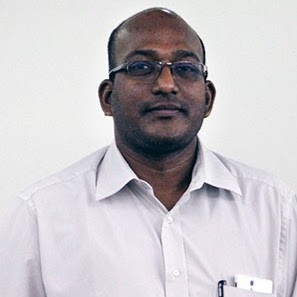 Vinod Bachu
(Querist) 31 December 2008

sorry i did not see the status.

Kiran Kumar
(Expert) 01 January 2009

Mr. Vinod,

u must know the contents of the agreement to sell, if this agreement was done in the office of registrar then get a copy from there then apprise us with the contents of the agreement.

if u ve the copy then send him a notice and invite him to come to the office of registrar on the appointed day, if he does not turn up as per the conditions then make an affidavit before the registrar in this regard and mark ur presence there....u ll be free from the legal troubles then the money u got will be forfieted in ur favour.

better consult some local lawyer so that apt and precise advice could be given to u.

or float a query with the contents of the agreement....cause u ve another civil remedy as well, that can be suggested only on the basis of contents of the agreement.

pls dont delay it.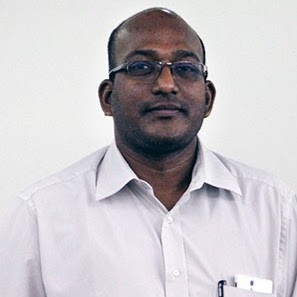 Vinod Bachu
(Querist) 01 January 2009

Dear Experts,

The agreement was prepared on a Rs.100/- Judicial Stamp Paper and not registered at any registrar's office. We agreed upon getting the property registred only after full payment against the property is received. We have signed the same during Nov07 mentioning that full payment will be done by Oct08. As of now as per registrar office the property rights belong to me.

Please advice.

Mukul Aggarwal
(Expert) 01 January 2009

Mr. Vindod it will be better to send a notice stating that the noticee has not turned up for the balance payment and sale deed and his money is forfieted and now he does not have any right over the property.

otherwise also you have complete right over the property and unregistered document does not have any value in the eye of law and you are the true and legal owner of the property till today...so don't worry.

J K Agrawal
(Expert) 01 January 2009

Dear Mr Manish By returning back the earnest money does a sale deed comes to an end? I think NO. (Just go through section 54 of TP Act)

The sale deed is only subject to mortgage with bank ( and there is always a condition that party shall not enter upon any agreement alienating property) so the agreement to sale is of no value.

Further in many states agreement to sale also requires registration and payment of stamp duty ad volrum. So it appears that the agreement has no value in the eyes of law.

Mr Vinod you are at fault that without taking in confidence the Bank you entered upon in sale agreement.

Now forget about the agreement and keep the amount with you it will be required by you for further litigation.

Don't worry as the purchaser has no sound rights with him. It is really very tough for him to enforce such invalid agreement and get back money advanced to you.


Manish Singh
(Expert) 02 January 2009

Dear AND RESPECTED sIR,
i didnt say that returning the money shall invalidate the sale deed(in fact it wasnt a sale deed but an agreement to sell). the matter of fact is that the deed must have mentioned a date on ehich the full consideration had to be paid. so in this uqery according to the vendor, much time has been elapsed that means the time to pay the consideration has been a past now so the purchaser has already given up his rights to buy the property. so the better way would be to give him a notice and if he doesnt pay in time, you are at your will to do wahtever u wish.

and the sale of property while the property is mortgaged with the bank, can be done with the permission of the bank and taking some further actions according to the situtation.

sIR MOST RESOECTFULLY I WULD LIKE TO PUT FORTH THAT an agreement to sell is always a valid contract throughout the globe and it cant be said that since it was just an agreement to sell it cant be enforced. to be a valid contract there must be a lawful consideration. and another thing an agreement to sell is called contingent contracts under the Contract Act.


Manish Singh
(Expert) 02 January 2009

and concerning the query, how come you dont have the papers. you need to have the contract whether be it a photocopy or so.

G. ARAVINTHAN
(Expert) 03 January 2009

I agree with Manish Sir..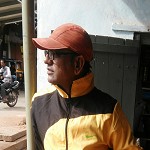 adv. rajeev ( rajoo )
(Expert) 13 April 2009

U can sell the property to any person.
But before selling it to other person, u will have to repay the entire loan of the bank. Otherwise always encumbrance goes with the property.
---
You need to be the querist or approved LAWyersclub expert to take part in this query .