Sale deed by authorized person's representativel

Querist : Anonymous (Querist) 04 September 2021 This query is : Resolved

Sir
A Pvt. Ltd. Company authorized a person to execute a sale deed and that person issued a special power of attorney for that person to another person. Whether sale deed executed by that person is valid.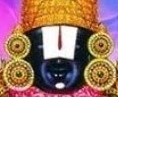 kavksatyanarayana
(Expert) 04 September 2021

When a person was authorised to do something, that person cannot authorise another person. so that is invalid.

Advocate Bhartesh goyal
(Expert) 05 September 2021

No, sale deed executed by another person is not valid.A authorised person can not legally authorised to act upon or do something on behalf of principal.

Pradipta Nath
(Expert) 05 September 2021

Provided that the pervious POA expressly contains no sub delegation and both are registered!

P. Venu
(Expert) 05 September 2021

Yes, it is the general proposition that a delegate cannot delegate any further.
---