Right of share in house at disposal time

Sai Krishna
(Querist) 29 May 2014 This query is : Resolved

Hello,
Iam Aditya
My query:-

My Father After His Retirement Has Planned to Purchase A Property, For Which He Has Short Fall of Funds.

The Total Value Of Property of 300 yards Is Rs 30,000 in year 1985, for which my father asked rs 15,000 to help him and told will return in 2 years. I had aggreed and given 15,000 rs amount.

after 1 year when i saw the property surrounding i asked my father i dont want amount but a share of 15000 in property i.e 150 yards, for which my father aggreed and written in 100 rs bond paper.
but the agreed land was not registered in my name. and after 2years my father passed away.

now the land is worth nearly 1.5 crore, now my brother is arguing, that bond paper is not valid and total land should be splitted into 2 parts. and shared
my argue is the rest of 150 yards LAND only to be splitted and shared by 2 of us.

now my question is ...
Is that bond paper valid which father has given to son though the agreed land
was not registered?


ROHIT SHARMA
(Expert) 29 May 2014

1. The bond paper is a document of a nature of contract. The wordings of this documents are of prime importance.

2. If the bond is registered then it has some additional legal value.

3. If the part of that land has not been transferred in your name then you have no clear title of co-ownership in such property.

4. Considering that you had paid Rs. 15,000.00 at the initial time, you did this so that your father could have bought such piece of land and that was meant for the good of both of his sons. Your investment has been acknowledged by your father in such a bond. Your brother should also be aware of such investment made by you.

5. It depends how you both settle the issue. Rs. 15,000.00 as against half of i.5. core is not a bad investment.

6. Be wise and make a positive decision then going in for litigation.

7. If need be talk to this lawyer for further private legal consultation.

Sai Krishna
(Querist) 29 May 2014

Thanks Rohit sharma sir for ur valuable reply..

Also The Land Was registered In The Name Of My Father..

And Yes My Brother is Aware At the Time When I Gave Money To My Father.

And Also My Father Before Approaching Me He Approached My Brother Who Is Older Than Me.

But My Brother Denied, As He Is In Need of the Amount.

Now If I Go To court based Up on The Bond Paper, Will Court Consider it?


Rajendra K Goyal
(Expert) 29 May 2014

The Bond Paper and the contents of it has to be gone through before any advise.

However, an unregistered agreement of property transfer is not relied upon legally till conditions mentioned are enforceable legally.

A litigation may take 10-15 years or more to decide with uncertainty of result.

Better move for amicable settlement.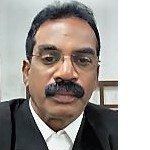 T. Kalaiselvan, Advocate
(Expert) 31 May 2014

In my opinion too, an amicable settlement with your brother agreeing to partition the property equally between you both shall save the future embarrassments and waste of money, time and energy. The unregistered bond has no legal recognition especially in the light of recent supreme court decision on such issues. You should be contended with the issue that the matter is going to remain within your family circle only instead of someone cheating and eating it away.
---
You need to be the querist or approved LAWyersclub expert to take part in this query .