restitution of conjugal rights

vinod bansal
(Querist) 08 March 2009 This query is : Resolved

Sir
My wife had left my company without any reason 3-4 month prior & she is not coming back to join my company & her parents are threatning me for launching criminal (DOWRY) proceedings against me,I want to file a petition under section 9 of HMA,what is procedure & after how many time (period) i can file this petition.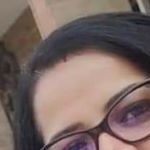 RAKHI BUDHIRAJA ADVOCATE
(Expert) 09 March 2009

you should file petition u/s 9 HMA immediately.If u need any help u can contact me at :-09711364956/09871158578

M. PIRAVI PERUMAL
(Expert) 09 March 2009

I agree with the views of my learned friend.

Guest (Expert) 09 March 2009

No Sir, I totally differ with my friends with due respect.
Restitution of conjugal rights (RCR)is a double edged weapon and you feel totally unsatisfied at the end of the day.

For example, you institute RCR and court decrees in your favour and even thn wife will not join you. Then, there is no option before the court to force her to go to you. After one year of passing the decree, on the same ground that RCR have not been implemented, the other party can get divorce (Section 13 (1A)). so do not do that mistake.

Anticipating the criminal case to be filed against you, you may file a detailed statement in the concerned P.S. containing your apprehensions that a criminal case may be registered against you and your family members. Further, try to get anticipatory bail.

A. A. JOSE
(Expert) 09 March 2009

I support the view of Mr.Prabhakar.

B.B.R.Goud.
(Expert) 10 March 2009

you need to file a complaint in a P.S. stating the apprehended reasons from the spouse.
you can take the anticipatory bail.
you can also initiate the legal proceedings under Sec 9 of Hindu Marriage Act for the restitution of conjugal rights.
even after the decree, till one year she has an option, whether to come or not to cohabitation. thereafter any of you or both can apply for divorce.

SANJAY DIXIT
(Expert) 12 March 2009

Dear Vinod,
Regarding the first part of your querry, the suit for RCR is filed just like other matrimonial suits before the Family Court or Civil Court having jurisdiction (if there is not a Family Court).
Regarding second part of your querry, there is no limitation for filing the suit U/s 9 HMA. You may file it anytime.

vinod bansal
(Querist) 12 March 2009

tHANKS 2 ALL SIR

n.k.sarin
(Expert) 12 March 2009

Dear vinod, u can file the suit for restituion of cunjugal right any time.In my opinion you must issue a notice to your wife before filing the suit giving her opportunity to come back and to fulfill her duty toward u and your family.If she does not comply the notice u must file the petition of RCR.
You can yourself draft and present the said petition to the family court briefing the facts and circumstances of the case.In the family court u can argu your case yourself . There is no need any advocate.
Regarding court fees: court fees is very nominal I think Rs 37.50 Np it may vary state to state.

Hiralal Das
(Expert) 05 April 2009

I do agree with the valuable opinions of the learned members. Thanks all of you.

SANJAY DIXIT
(Expert) 20 May 2009

There is no limitation for filing the suit for Restitution of Conjugal Rights. You may take help of any local advocate.
---
You need to be the querist or approved LAWyersclub expert to take part in this query .