Residential apartment association secretary's illegal action

Ramaraj.S
(Querist) 02 June 2014 This query is : Resolved

I am residing in a big residential apartment in Madurai. I am owner of a flat. There was a big quarrel incurred between me and a tenant
who is residing in another block and came to this apartment only 5 months back. I have lodged complaint against that person with police station. The Inspector called both of us for investigation. I had been to police station. To my great surprise, my counterpart came to the police station accompanying the secretary of the association to the police station for his support. It is clearly mentioned in the Bye-laws of the association as "TO BELIEVE THAT ALL ARE EQUAL IN THE EYES OF BYE-LAWS'.
At this movements I would like to point out certain information. Two months back I have sent one circular to all residents of the enclave regarding assn. president's misconduct, corruption and illegal activities. In order to vengeance on me, the secretary came to the police station to give false information against me and supporting my counterpart petitioner. Is this correct, acceptable as per law?
Can I file suit against that assn. secretary in the court? Or what action can be taken against him? Pl help me in this regard.
In conclusion of the inquiry, the Inspector
of Police informed to the secretary of the assn. in future if any quarrel happened between residents in the enclave, it should be disposed only by the assn. itself and not to come to the police station. Is this correct as per law? How I can expect a fair investigation/justice from these secretary and president? Then what for police station, law and court? Pl advise me in this regard.
Thank you,
Ramaraj.S Mobile No. 9442967161


Lawyer SALEEMA
(Expert) 02 June 2014

Association and its officer bearers are meant only for the welfare of occupants and do maintenance.


The office bearers of an association is not a competent person to take decision in an individual disputes. Likewise, the police, being a government employee, can not shift their duty to some legally not recognized person.


If the police has not discharged its duty, you can invoke the provisions of criminal laws to get your legal remedy.


However, there is no bar to the association president to extend his support to your counter part as an individual. No doubt, he can not support any one of you on the capacity as president of association unless and until any resolution has been passed by the association as per rules.


If such resolution has been passed by the association, then only you can sue against the association. Otherwise, the act of the president can not be deemed as act of association but his individual one.

If the act of the president makes any injury or loss to you, no doubt, you can also initiate necessary civil and criminal proceedings against him in his individual capacity for claiming damages and other legal remedies.






ajay sethi
(Expert) 03 June 2014

the police are reluctant to get involved in society disputes . inorder to enable them to contest on more serious cases .

it does not bar your right to lodge police complaint if any offence is committed . if no action is taken you can lodge complaint with senior officers



Shonee Kapoor
(Expert) 03 June 2014

It is not correct as per law. You can file a complaint to higher officials of the Police.

Also, if you are involved/ you are hurt and police is not taking any action, you can move court for redress.


Regards,


Shonee Kapoor
www.shoneekapoor.com
Facebook: www.facebook.com/shoneekapoor
twitter.com/shoneekapoor
Yahoogroups: http://groups.yahoo.com/group/sahodar

If you don't fight for what you want, don't cry for what you LOST.

Rajendra K Goyal
(Expert) 03 June 2014

There is no bar for visiting of the secretary to police station in his personal capacity or otherwise in absence of any resolution of society in this respect.

If you are grieved and any offense against you has occurred, police is not lodging any complaint, you can move to court.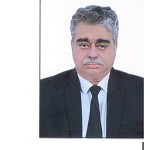 Sudhir Kumar, Advocate
(Expert) 03 June 2014

agreed with Mr Goyal.


Further why was the quaqrrel.


Further waht sort of corruption you have alleged.


what is the reaction of the circular you circulated.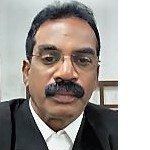 T. Kalaiselvan, Advocate
(Expert) 04 June 2014

I fully agree to the views expressed by expert learned advocate Ms. Saleema Kabeer while addressing he query. It is absolutely wrong on the part to pass off the responsibility while a complaint was lodged before them by an individual. The society or association has not at all interfered in the private complaint by a resident of that association and mere secretary accompanying the other party to the station cannot make the police inspector to answer this way to the complainant without properly inquiring into the complaint. You can go ahead against the police official if you are not satisfied with his action on your complaint.
---
You need to be the querist or approved LAWyersclub expert to take part in this query .