Registration of equitable mortgage in andhra pradesh

Saket Chaudhary
(Querist) 03 October 2015 This query is : Resolved

Respected Experts,

I will be highly obliged if any one can help and enlighten me that Whether the registration of Equitable Mortgage OR the notice of intimation of Equitable Mortgage in Andhra Pradesh is compulsory..?

Which notification / amendments make the registration of Equitable Mortgage compulsory OR the notice of intimation is compulsory and to whom..?

Thanks & Regards
Saket Chaudhary..

Anirudh
(Expert) 03 October 2015

Dear Mr. Saket,

Pl. indicate your fact situation to enable providing appropriate answer to your query.

Saket Chaudhary
(Querist) 04 October 2015

Respected Seniors,

I am not fake..
My name is Saket Chaudhary and I reside in Kolkata.

I am factually stuck in a problem. For last 1 week I have almost read the Law of mortgage written by Shri Rashbehari Ghosh, published from Kamal Law House, Kolkata.

Under Section 58(f), Section 59 of the Transfer of Property Act, 1881 to be read with Section 17 of the Registration Act, 1908; the Registration of Equitable Mortgage is not mandatory until & unless the document evidencing the deposit of title deed appears to be a contract but again such proposition are now subject to State Amendments and local mandates.

Like Maharashtra, Gujrat although the registration of Equitable Mortgage is not mandatory but intimation of mortgage is mandatory to be communicated to the Registrar's office. The establishment of Central Registry under Section 20 of the SARFAESI Act, 2002 is also been established with the mandate that the mortgage created either prior to 2011 or post 2011 be posted / recorded to Central Registry so that the New Buyer can cause due diligence before the purchase of any immovable property.

Respected Sir, I am totally confused regarding the status of Registration of Equitable Mortgage in Andhra Pradesh. The Bank had paid the highest Stamp Duty of Rs. 50,000/- on the "Memorandum for recording the creation of Equitable Mortgage" but the same has not been registered with the Sub - Registrar office which would had costed the bank the maximum amount of Rs. 1000/- more. (Registration Manual of Andhra Pradesh & India Stamp Act, Andhra Pradesh Amendments)..

Therefore, I have put the above query that whether Registration of Equitable Mortgage at Andhra Pradesh is mandatory or not unlike Maharashtra (Section 89B of the Transfer of Property Act 1881 Maharashtra Amendment)..

I seek the guidance of the Experts / Seniors on the issue, in Andhra Pradesh..

Thanks & Regards...

Anirudh
(Expert) 04 October 2015

Dear Mr. Saket,

SCHEDULE 1-A
STAMP DUTY ON CERTAIN INSTRUMENTS UNDER THE STAMP (ANDHRA PRADESH AMENDMENT) ACT, 1922 provides as under:

Article 7 AGREEMENT RELATING TO DEPOSIT OF TITLE DEEDS, PAWN OR PLEDGE, or Hypothecation that is to say, any instrument evidencing an agreement
relating to:-

(a) The deposit of title- deeds or instrument constituting or being evidence of the title to any property whatever ( other than a marketable
security), where such deposit has been made by way of Security for the repayment of money advanced or to be advanced by way of Loan or an existing or future debt.

Rate of Stamp Duty: 0.5% of the amount secured by such deeds, subject to maximum of Fifty Thousand Rupees.

Thus, in AP there is a specific provision imposing stamp duty on equitable mortgage by deposit of title deeds.

J K Agrawal
(Expert) 04 October 2015

Thanks Mr Saket that before raising a query, you worked best at your level. Thanks to mr Anirudh that you reproduced an authentic version.

I humbly like to draw attention of both LD friends that even though a rate of stamp duty is mentioned in schedule of Stamp Act, it is not necessary that the instrument is compulsorily registrable. The payment of stamp duty is different matter and registration is totally different.

if registration of a document is compulsory or not is governed by section 17 of the Indian Registration Act. (or corresponding section of the state law). As per section 17 (1)(b) such a document is creating and limiting right title or interest in property so such a document is registrable. Further such document does not come under proviso that is Section 17(2) so it is final that the document should be got registered.

The registration under SARFAESI is totally a different thing. it is applicable to banks and financial institutes only and only if Security interest is to be created and not otherwise.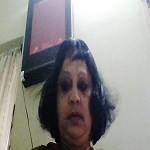 Ms.Usha Kapoor
(Expert) 28 June 2018

Agree with Aniruddh, expert.
---
You need to be the querist or approved LAWyersclub expert to take part in this query .