Regarding serving notice

veera venkata satyanarayana
(Querist) 06 February 2021 This query is : Resolved

Sir,
Please help on below3 points. Please . Some people intentionally avoiding, escaping from taking lawyer notice sent through postal service. Thats why asking this doubt.

1) can lawyer notice be served online either through whatsapp/email address/facebook messenger id ? any of them or all of them ?

2) Can I take pic of the notice prepared by my lawyer and send to other party in whatsapp or email from my whatsapp/email ? So that the other party cannot say that notice is not served. I as a client can send to other party from my whatsapp to his whatsapp ? This is in addition to sending through postal service.

3) or only lawyer can send from his whatsapp or email ?


Dr J C Vashista
(Expert) 07 February 2021

1. Yes, it can be sent by either of the mode of service. However, proof of service has to be taken and submitted when required.
2 & 3. Either of you may send, no such bar.


Advocate Bhartesh goyal
(Expert) 07 February 2021

Yes, ( 1 )notice can be served through electronic media.( 2 & 3 ) any one of you or lawyer can send notice.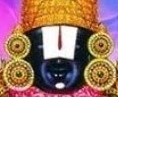 kavksatyanarayana
(Expert) 07 February 2021

Yes. It is better to send it by Registered Post with acknowledgment due.

veera venkata satyanarayana
(Querist) 07 February 2021

Kavksatyanarayana sir please read my query again.... Then help with reply.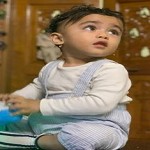 venkatesh Rao
(Expert) 25 May 2021

I am afraid courts are slow to accept service through electronic mode since it is yet to be an accepted mode of service under law. Registered post is better option. If they refuse and avoid service, the court will hold it valid service.
---