Regarding Maintenance
M.G.RAJESWRI
(Querist) 10 August 2010 This query is : Resolved

The brief facts of the case is after marriage wife came to know that husband has illicit relationship with another woman. Hence she deserts him and live along with her parents for 25 years. Now husbands call her to live together. He is in verge of his retirement.

1. Can wife now claim maintenance?
if so u/s 125 crpc or u/s 25 of Hindu Marriage Act?

2. Will her maintenance claim will stand in cases of desertion ?

3. can she now file petition for divorce?

kindly advice me at the earliest in the abvoe issue. Pl do cite case laws in support of this if any.

Guest (Expert) 10 August 2010

It is case of "constructive desertion" which husband side can easily proove. Hence she is not eligible for S. 125 CrPC interim maint. However if Divorce suit initiated by her then she can claim benefits of S. 25 HMA. Best is to file Divorce and with which file S. 24 HMA as it is pendentalite and based on evidences file S. 25 HMA.

Off the records this is a fit case for IBM, 2010 where she can also claim "financial hardship" based financial security. Again off the records is it so that all these 25 years she remained un-married, seems to me a too long year passed by the lady.


s.subramanian
(Expert) 10 August 2010

yes. i concur with arun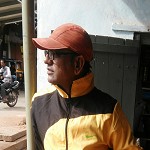 adv. rajeev ( rajoo )
(Expert) 10 August 2010

if she wants to claim the maintenance after twenty five it is difficult to prove that she has no independent income. it is better to follow the advise of D.Arunkumar

G. ARAVINTHAN
(Expert) 10 August 2010

All along both lived in desertion. Now after so long years, if wife decides to claim for maintenance, the Court will put forth several Questions ...

Why she has not taken any initiative for conciliation?

Why not came for past 24 years(atleast) for maintenance ? if so she is well for the past period?

What is the necessity of the husband to live with her at the later stage of life ?

Madam Rajeswari - you have to answer there . Other experts/members will give their valuable suggestion?
M.G.RAJESWRI
(Querist) 10 August 2010

Thanks for Your suggestions experts; special thanks to Mr. Arun Kumar and Mr. Aravinthan. Will get back for further clarification.


Devajyoti Barman
(Expert) 12 August 2010

Yes for all the queries.
With regard to the above views including that of mr arun , I would like to point out that the supreme court has made it clear that even in a case of desertion by the wife the the husband can not escape maintenance.
---
You need to be the querist or approved LAWyersclub expert to take part in this query .