Regarding crpc125 maintenance

Querist : Anonymous (Querist) 11 July 2017 This query is : Resolved

After marriage my wife stayed only 5 months and she went her home.
When I went her home to bring her back. Her Inlaws spoke bad words and told us will send her after 20 days but they did not called us and simply I was waiting a call from them and after 4 months she called me.
During Phone conversation
I've told to my wife during phone conversation,
" I know how to solve our personal problems "

Now She has filed 125Crpc against me.
After she filed case and I received a summons then she started telling me over the chat you are impotent.

Can you please guide how to tackle this situation.

I really appreciate your guidance.

Querist : Anonymous (Querist) 12 July 2017

Any update for this request.

vamsi
(Expert) 12 July 2017

any mediations have you done to solve this?

Surender Kumar Sharma
(Expert) 12 July 2017

Very first we mist know what is the dispute between you both, , is that dowry, or tortured , or misunderstandings or some thing else accordingly that can be solved through mediation cell of Legal Service Authority of concern court, it can be settle out of the court amicably at the instance of well wishers friends, and relative,
So what is cause of dispute that must be come forward,
regarding 125 Cr.P.C. contact local lawyer its nothing just maintenance claim,.

vamsi
(Expert) 12 July 2017

what is the remedy exactly you want to decide first. 125 cr.p.c. is just a maintenance claim. it will be decided by the court according to your financial ability.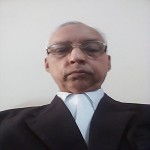 R.K Nanda
(Expert) 12 July 2017

defend 125 Crpc case in court with the help of local lawyer.

Querist : Anonymous (Querist) 12 July 2017

Thank you all for guidance.

Here are more details, Please suggest me next action item for me

My wife having Masters degree and she is well enough to maintain herself.
When she was studying and after study she has worked for 1 year. After then her family background is very high profile and her family has suggested not to do job further.
Hence she was not earning anything before marriage.

In this 5 month of marriage life, whole day she chat with her friends & Family. Her mother everyday calls her and influence her against my family Rit-Rivaj.

When I went her to bring her back, Her mother told me there is no rit-rivaj in our family. So my daugher will not follow any rit-rivaj of your home.
You did not told us anything before marriage. You should have to tell us.

Her mother did not listen to my parents and even my nearest family members. They told me will tell you after 20 days when she ready to come but as of now will not send my daugher with you. Also her brother told me multiple times our the phone that we do not want to continue relation with you. I will not send my sister back.

I was waiting for a call from them, during this time period my wife called me. So I replied her whatever problems between two family will seat together and resolve it.
But she is not ready to listen and her family does not want to come our house and even they have not called us to come at their place and will resolve dispute.

After 9 months she filed Crpc 125. I'm still trying to resolve dispute with family and friends but her family not ready to seat together and resolve things.

I'm earning 50000 month. she also filed interim maintenance.

I've below query.

As I heard that if she is not justifiable, she wan't get maintenance. Is that True ?
After filing a Crpc 125 by her she has strated saying you are impotent. Do I need to do Impotency test ?
How court will Order Interim maintaince ? Does court just pass an order when I appear in the court ?

P. Venu
(Expert) 12 July 2017

It appears that you are reluctant to post the complete facts and the real issues.

Rajendra K Goyal
(Expert) 12 July 2017

No reply to query from an author who is anonymous.

You can post the query in fresh thread with your identity and material facts.

---
You need to be the querist or approved LAWyersclub expert to take part in this query .