Refusal of fir

DEEPAK DHAMEJA
(Querist) 25 September 2021 This query is : Resolved

I HAVE APPROCHED POLICE FOR F I R FOR COGNIZABLE OFFENCE. BUT THEY REFUSE TO DO SO.
CAN I APPROCH THE SDM (SUB DIVISIONAL MEGISTRATE) FOR THE SAME
OR ANY OTHER AUTHORITY ??
THANKS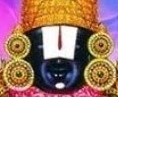 kavksatyanarayana
(Expert) 25 September 2021

Yes. To the Magistrate. Consult a local advocate.

Pradipta Nath
(Expert) 25 September 2021

But better to exhaust the remedy u/s 154(3) of crpc and wait for at least 7 days before invoking S. 156(3).

DEEPAK DHAMEJA
(Querist) 26 September 2021

I have approched the senior inspector on 22/08 and acp and dcp and commissioner also through writing
It has been a month
Should I approach sub divisional magistrate Or cheif judicial magistrate??

K Rajasekharan
(Expert) 26 September 2021

Under Section 154(3) CrPC any person aggrieved by the refusal of the Station House Officer to record the First Information Statement (FIS) relating to the commission of a cognizable offence can send such substance of information in writing by post to the Superintendent of Police in the area. The Superintendent can conduct an investigation himself or through any of his subordinate officer.

Under Section 36 CrPC, any officer superior in rank to the officer in charge of the police station area, can exercise all the powers of the Station House officer throughout his local jurisdiction. That means any such officer can register an FIR and order an investigation whenever necessary.

Alternatively, the person aggrieved by the inaction of police in registering the FIR can file a complaint either in written form or oral form under Sections 190 CrPC and 200 CrPC.

In short, the Sections 36, 154(3) and 200 of the CrPC provide enough alternate remedies.

Please see an article on the issue, with some references, at https://lawwatch.in/remedies-when-fir-is-not-registered/


K Rajasekharan
(Expert) 26 September 2021

Sub Divisional Magistrate has no role to play in a cognizable offence, once it has been committed. His duties are limited to the preventive measures alone.

Pradipta Nath
(Expert) 26 September 2021

Generally cognizance of 156(3) depends upon the merits and materials of the case. Please elaborate the facts. In case you have any private issue that you cannot state over here, please consider filing complaint registered case in reference to S. 190(1)(a). Please consult an Advocate for the matter do not get rejected during the first day of hearing!

P. Venu
(Expert) 26 September 2021

Yes, you have not posted the material facts.
---