Rcr and hma24

Sachin Srivastava
(Querist) 08 January 2022 This query is : Resolved

Wife has filed RCR and in my reply I have written that I am ready to stay with her. It's been 3 years to this RCR case. In court she openly says she doesn't wants to stay with me
She has filed HMA 24 and in my reply I have written that that she has no reason to stay seperated.
Wife is saying that she will RCR and file Divorce.
If she withdraws RCR then will HMA 24 will also be withdrawn or maintenance will be ordered?
Next date is arguments for interim maintenance filed by wife and child visitation filed by me.
It's been 3 years to the case and only mediation was done yet which failed as she is asking huge alimony.
She didn't allowed me even to do video call to my son. I have paid her some money in between thinking that she will come back but she only needs money

Dr J C Vashista
(Expert) 09 January 2022

Petition for RCR and divorce are contradictory to each other, highlight intention of petitioner in response (written statement / reply) to the concerned court, with certified copies thereof.

Follow advise of your counsel who is well aware about facts and circumstances of the case(s), an able, competent and intelligent enough to satisfy your queries without going as per opinion and obligation of experts on this platform, which may differ with your lawyer due to unexplained circumstances.

Sachin Srivastava
(Querist) 09 January 2022

She filed RCR and HMA24 but she never wanted to come back. Now after 3 years after 2 failed mediation she is saying in court itself that she will withdraw RCR and file Divorce as she doesn't wants to stay with me.

Question I have is what will happen to HMA 24 in this case if she withdraws RCR?
The reason of question is if any maintenance order comes up in HMA24 then it will be from application date which is 3 years back. If she withdraws RCR then will the HMA 24 will also stand withdrawn or it will continue?

Dr J C Vashista
(Expert) 09 January 2022

She has not withdrawn the petition u/s 9 of HMA, 1955 (RCR) till date, which could have been dismissed for non-prosecution if she is not appearing in the court.
Application u/s 24 HMA is still pending which may be processed if pressed by applicant (who is stated to have not been appearing), just wait and watch.
If she withdraws RCR then will the application u/s 24 HMA will also stand withdrawn
However, if any maintenance order is allowed in application u/s 24 HMA then it will (may) be from application date, as directed by the court.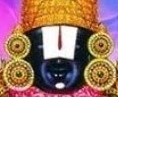 kavksatyanarayana
(Expert) 09 January 2022

The advice of the senior learned expert Dr.J C Vashista sir is agreed. SHIRISH PAWAR, 7738990900
(Expert) 10 January 2022

Hello,

You stated in notice reply that you are ready to stay with her. In RCR also you have to show to court that you are ready to stay with her. So it will be material while deciding 24 application. If any order is passed in RCR u/s. 24 before withdrawing then it is binding on you.

Please note that if she is not ready to stay with you then court cannot force her to stay with you. And your willingness to stay with her is also of no use.

Sachin Srivastava
(Querist) 10 January 2022

She only needs money. Nothing else. Tried everything to bring her back but she says she just needs money. Not even allowing to talk to my son on phone since 40 months

P. Venu
(Expert) 12 January 2022

Admittedly, both RCR and HMA 24 are pending. Let the Court give its decision.

Dr J C Vashista
(Expert) 13 January 2022

Did you apply for custody or visitation rights of your child during last 40 months ?

Did you discuss with your lawyer ? If so, what is his / her advise, proceed accordingly.

However, if you have lost faith in your lawyer change him/ her immediately and show all relevant documents to another local prudent lawyer for better appreciation of facts / documents, professional advise and necessary proceeding.



Sachin Srivastava
(Querist) 13 January 2022

I have filed for child visitation and permission for video call. This was filed in August 2019. Because of lockdown the court was only giving next dates and case sent for mediation 2 times wife clearly refused to reconcile. Now child visitation and her maintenance application is set for arguments in Feb 2022. My lawyer says custody is not possible as child is 5 years old.
---