Query

Querist : Anonymous (Querist) 21 October 2010 This query is : Resolved

Sir,
I have won a monthly prize of an internet site but they are not giving it to me.
Can I do anything or just forget it?
Thanks and regds


Devajyoti Barman
(Expert) 22 October 2010

You can lodge complaint to the consumer forum for giving misleading advertisement.

Querist : Anonymous (Querist) 22 October 2010

It is social site and under a criteria there is a monthly reward based on that criteria, but they say that u already have received last month reward/prize, so, this month u won't get even though u meet those criteria. But nowhere it is mentioned like that prize is for only once.
Can they deny by saying like that?
Actually they r doing partiality.

Devajyoti Barman
(Expert) 22 October 2010

Then I think without knowing the full details of the terms and conditions of that social site I should not make any further advice.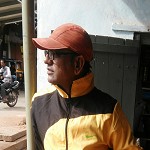 adv. rajeev ( rajoo )
(Expert) 22 October 2010

Follow the advises given by Barman. Such acts amounts to unfair trade practices.

Advocate. Arunagiri
(Expert) 22 October 2010

Send them a legal notice. It is a good consumer case. You can also give a complaint to the nearest consumer action groups(NGO).

Sathyan A.R.
(Expert) 22 October 2010

The social net working are of different type. You have stated that you have earlier won the reward and got it therfore a per terms they say you are not entitled.

You have redressal forum in consumer forum if they breach any conditon.

if you feel this a fradulent offer you may lodge complain with cyber crime.

In any case such queries cannot be answered without clarity of the subject.

Querist : Anonymous (Querist) 22 October 2010

Sir,
This incident has happened in this site i.e. at LCI, so u all might be knowing the rules and regulations of monthly reward on the basis of most thanked member,
Thanks and regards.

s.subramanian
(Expert) 24 October 2010

That is something to be though of carefully.
---
You need to be the querist or approved LAWyersclub expert to take part in this query .