Property fraud

Querist : Anonymous (Querist) 29 August 2021 This query is : Open

My father tried to purchase a flat of worth 21 lakhs for which he paid 17 lakhs and asked for registration but the owner denied and told will refund all amount. She gave cheques of the total amount which bounced and based on that we filed a complaint in district court under section 138. In the process she returned around 7 lakhs and remaining amount is still pending. Court has convicted her and asked to return back the remaining amount with interest. But still there is no response and police is not helping. She is freely roaming and living in the same region. What should we do? We want our money back

Read more at: https://www.lawyersclubindia.com/forum/property-fraud-219733.asp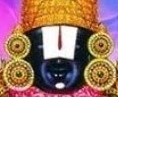 kavksatyanarayana
(Expert) 29 August 2021

I think for your case, you might have been engaged a lawyer, and what is his opinion? You consult your own counsel and file a case for not paying the amount.

Pradipta Nath
(Expert) 29 August 2021

Is there any specific reason that the Magistrate did not issued warrant against the accused even after not complying with the order?

Dr J C Vashista
(Expert) 30 August 2021

Out of Rs. 17 lakh the accused is stated to have refunded Rs. 7 lakh, why she is not coming forward to pay remaining amount ?
Whether there was some "mediation" proceeding or the accused agreed to refund the amount before the court ?
Incomplete information can not lead to form proper opinion and oblige.
The case(s) filed is/ are stated to have been pending in the Court, you must have engaged a counsel, who is well aware about facts and circumstances of the case(s) and an able, competent and intelligent enough to satisfy your queries, what is his / her opinion / advise, proceed accordingly.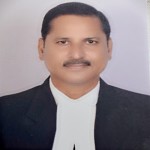 laxmi kant joshi
(Expert) 30 August 2021

out of 17 lakhs she refunded only 7 lakhs to your father for remaining amount she is not complying the court order , had you moved the petition before the court to issue warrant against the accused .

P. Venu
(Expert) 31 August 2021

You can bring matters to the notice of the Court and seek appropriate relief.

Querist : Anonymous (Querist) 03 September 2021

My Advocate is advising to move to high court since the judgement is passed and case is closed in district court. Judgement says jail of six months to the accused and return of pending amount with interest and if fails then one more month of jail. Yes in the process of hearing there was a mediation where the criminal agreed to return back full amount. We have given 10 yrs to this case and do not want to proceed ahead with High court as we are unaware of the time and money it will absorb. Can we file a complain in the same district court stating that the judgement is not followed? The accused was on a non bailable warrant and now she is moving freely which is not understood.
---