Property and insurance

Querist : Anonymous (Querist) 22 September 2021 This query is : Resolved

Sir, we are 2 brother and Sister, before my father demised, they had self acquired property, he was prepared will and handover all movable and immovable items to my widow sister name.

because, my father are already purchase Flat and Plot to the name of each son. i.e. both brother's

Unfortunately , my brother was also died due to covid, now brother wife is claiming will property of my sister.

1) Brother wife, already having a flat, which was purchased my father in the name of my deceased brother. I want to know:
a) Is she eligible for claiming self acquired property which was name of my sister in the will of my father.

2) after my brother died, She is not agree to share brother properties with my mother i.e. legal heir
3) MNC Company where my brother worked- giving a financial support to my brother wife i.e. large sum of insurance amount in lakhs. Company is saying, they will provide benefits to Nominee i.e. brother wife. they are not sharing in equally in between i.e. Mother in law, widow brother wife and her child boy.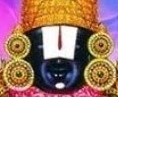 kavksatyanarayana
(Expert) 22 September 2021

She has to share the property with her mother-in-law who has also the right to it. As your late father made a will in favour of his daughter and no one has right in it.

krishna mohan
(Expert) 23 September 2021

Nominee need not be the legal heir and only custodian to share among legal heirs. But, your brothers property including insurance claim if nominated to your brother's wife no claim arise but she need to take care of your mother. Self earned property if gifted to you no other can claim. SHIRISH PAWAR, 7738990900
(Expert) 23 September 2021

Hello,

Your brother's wife cannot claim the property 'will' by your father. For claiming she has to approach civil court and challenge will. For immovable property of your brother, insurance your mother is also one of the legal heir. So explain this to your brother's wife so that she will not make unnecessary claims.

P. Venu
(Expert) 23 September 2021

Is this not a repeated query? The facts now posted suggest deeper issues. Why don't you try for an amicable settlement?
---