Point taken in affidavit of evidence

Ashok Kuvadia
(Querist) 15 February 2013 This query is : Resolved

QUERY :

Dear Experts,

(01) I along with my younger brother & two sisters are the Disputants (total four), filed dispute to the Co-operative Court against my Society and three other Committee members. AND APPEARING IN PERSON.

(02) I had filed my examination-in-chief & list of documents.

(03) I got crossed by Opponent on behalf of all four of us Disputants.

(04) I called our witness & then closed evidence.

(05) Opponent Society & Secretary filed their common Affidavit of Evidence. In the same they made a statement that "…consent letter is signed by my younger brother…". (In reality it is forged, fabricated & back dated. None of us has signed it.)

(05-a) I did not cross Opponent Secretary on this point (05) during his cross examination, since not aware by the law that I have to contradict/deny on every points on which I am not admitting, if it is so.

(06) What will be its effect to this non-asking question/cross on this point mentioned at (05) ?

(07) Will it be considered that I & we admit it since I did not crossed Secretary on that point ?

(08) Is there any remedy to overcome / rectify this mistake done by me ?

(09) Please advice on earliest. ( Facts mentioned here is in brief to a limited point only. )

Regards,

Ashok.


ajay sethi
(Expert) 15 February 2013

the Ooponets have to prove that consent letter signed by your brother . if you have in case and in affidavit denied that you have signed said letter burden of proof is on society .

you ought to have cross examined society on said issue . it is necessar to go through evidence on record to answer whether you have admitted signature on consent letter .

you can make an application to court that you want to recall your brother to give evidence as to said consent letter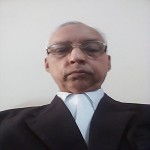 R.K Nanda
(Expert) 15 February 2013

contact local lawyer.

Devajyoti Barman
(Expert) 16 February 2013

Raise the issue of forgery though filing a petition u/s 340 crpc.
The forgery needs to be determined first which would put all disputes at rest.
---
You need to be the querist or approved LAWyersclub expert to take part in this query .