Please give exact time frame needed between 2 notices

Riyaz Quereshi
(Querist) 30 May 2021 This query is : Resolved

As per the below mentioned procedure i wish to know as to what is the minimum time frame between first and final notice served to member before approaching the registrar.
say i serve first notice on 1st june. when can i serve the second notice and after that when can i approch the registrar for a recovery certificate.



Society should issue a notice for the payment of dues (including interest up to 21%. Show the principal and interest separately in the notice) to the defaulter with a warning that on failure to make the payment as per notice, the society / managing committee has no option but to move an application for recovery under Section 101 of MCS Act,1960 to the competent authority.
Even after the reminders / warning if the member does not pay the same, pass a resolution to recover the dues under Section 101 of MCS Act'1960 in the Managing Committee Meeting.
Issue last and final notice to the defaulter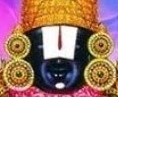 kavksatyanarayana
(Expert) 30 May 2021

Yes. Issue a final notice after completion of 21 days from the date of issue of First Notice through registered post.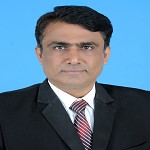 Sankaranarayanan
(Expert) 31 May 2021

yes i do agree with expert Mr.satyanarana

Dr J C Vashista
(Expert) 01 June 2021

Repeated query.
Please read reply in original thread and avoid repetition.

ashok kumar singh
(Expert) 01 June 2021

agreed with views of earlier experts, therefore no further comments, so far.
thanks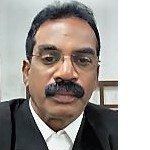 T. Kalaiselvan, Advocate
(Expert) 02 June 2021

the procedure to recover dues from society defaulters as per law?
Step 1: The first measure is to send a simple letter of notice to the defaulter, informing him of the outstanding dues (with interest that could lead up to 21%) instructing him on how and when to pay the arrears. Issue a warning in the letter stating failure to comply will lead to Registrar's order to obtain recovery of dues.

Step 2: If the member still doesn't pay, pass a resolution in the general meeting to file for recovery of dues and send a final warning letter to the member informing him of the decision.

Step 3: Apply to the Registrar's office for recovery of dues by submitting necessary documents and paying a fee
Step 4: The Registrar investigates the matter, verifying the claims made by the society of outstanding dues and may even ask for a hearing from the member to understand his side of the story. After due diligence and verifying the truthfulness of the claim, the Registrar issues a Recovery Certificate.

Step 5: Thereafter, the society approaches the state government court where the presiding Recovery Officer issues a demand notice to the Sale Officer who is required to attach the moveable property of the member.

Step 6: The Sale Officer visits the residence of the defaulting member and submits an inventory of all his movable property, hands it over to the member along with the demand notice. At this stage, the member has the opportunity to pay his dues.

Step 7: If the member does not pay up, the Sale Officer will seize the movable property and hand it over to the managing committee (usually Secretary or Chairman) of the society.

Step 8: The next action is to organize an auction of the defaulter's property so that the proceeds can be made to settle his outstanding dues. The Sale Officer fixes the date, time and place for the auction.

Step 9: If the amount is still not completely recovered in spite of the auction, the Sale Officer has the right to auction the member's residence to recover the balance dues. (Note that such extreme cases are few and far in between as the member generally agrees to pay the arrears before such circumstances can arise).
---