Pay protection

Siddharth Kumar
(Querist) 29 July 2014 This query is : Resolved

Dear Sir
I am working in BHEL(PSU) as engineer at basic pay Rs.27420(scale 24900-51500).Till date i have completed 7 years service in Central Govt. PSU.Now i m going to join as Astt.Engg. in Uttar Pradesh State Engg.(UPPSC) of basic 15600-39100 (GP 5400).I have fulfilled all the NOC and deptt. clearences for joining in new organisation.So kindly tell whether i could get pay protection in new job if yes then how much be the increment ? Pl also attach that particular clause /rules/circular so that i could be more benefited.
Sd
Siddharth

ROHIT SHARMA
(Expert) 29 July 2014

1. These are departmental policies and not legal questions that can be answered by me.

2. Make inquiries with the new employers.

Guest (Expert) 29 July 2014

Have you really completed 78 years of service and still eligible to join another organisation to serve further?

V R SHROFF
(Expert) 29 July 2014

Congratulations! working over 75 years !!! great..
now Relax...

Rajendra K Goyal
(Expert) 29 July 2014

State govt may not give pay protection for central PSU employee. Refer service conditions of new employment.

However, if you are right, you would be the only person to complete 78 years of service in any PSU.



Siddharth Kumar
(Querist) 29 July 2014

Sorry it is 7years instead of 78 (typing error) i think u people got this error earlier.Now pl give reposnse accordingly...

krishna mohan
(Expert) 30 July 2014

You refer the advertisement for the post or your offer whether it has any provision for pay protection. If it is post by selection you may not get any pay protection. In Central Govt. services pay protection is adopted if applied through proper channel. You may see such a provision is there under the new employment.

Siddharth Kumar
(Querist) 30 July 2014

Sir@Dhingra kindly give feasible solution of mentioned problem..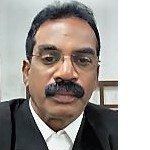 T. Kalaiselvan, Advocate
(Expert) 01 August 2014

Since it is UPPSC, purely a state government appointment, in my opinion the service conditions may not be applicable or extendable to the central government/central PSU, however the service regulations and other rules may be visited for further clarification.

Guest (Expert) 01 August 2014

Is the post on which you have been transferred is equal or higher in status with grade of pay than the post of your previous organisation?

Siddharth Kumar
(Querist) 01 August 2014

Sir@dhingra previously i m working in psu there is no grade pay system in psu of india only pay scale is there.And new organisation is govt. Which contains grade pay system.so i guess it cant be comparable either higher or lower.still i m mentioning my pay scale for both organisation:
Previous BHEL scale 27220/- (24900-51200)
New org. UPPSC gr.A officer scale 15600-39100 + 5400 gp.
Though my gross salary will be less in new organisation.so kindly whether i will get pay protection or not..?

Guest (Expert) 01 August 2014

Dear Shri Kumar,

Your previous scale of pay in the PSU (24900-51200) is much higher than the present scale 15600-39100 even after adding grade pay of 5400. So, the post can be tread as lower in rank in which case protection is not granted. unless specifically agreed by the new employer. But, in Government organisation that power is not delegated to anyone.

Siddharth Kumar
(Querist) 01 August 2014

Sir i couldnot get any clause in service rule of state govt. which gives clarification about mentioned issue.so to whom l shall consult for getting genuine information..?

Guest (Expert) 02 August 2014

Use RTI to ask clarification from DOPT. Otherwise, as per Government of India's decisions, restrictions are there for the departments not to send applications through proper channel where application is made for lower posts.

Raj Kumar Makkad
(Expert) 02 August 2014

You need to avail the professional services of a local lawyer so as to indicate the relevant rules of the State Govt. under which you are working as such.
---
You need to be the querist or approved LAWyersclub expert to take part in this query .