Ownership of housing society's property

Querist : Anonymous (Querist) 03 January 2021 This query is : Resolved

I had invested in housing society, around 10 years back. I am the founder member of that society, I had paid 50% amount while buying property on society's name. Now it's 10 years, but nothing was happened on that property. Plot is still vacant i.g. no construction done. Now I want to leave soc. by taking my shares. What will be process? Can society transfer 50% of property to me?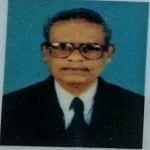 Isaac Gabriel
(Expert) 04 January 2021

What type of investment?WHETHER IN DEPOSIY OR SHARES.If deposit, you can get refund with applicable rate of interest.If it had not started, try your luck to get the land to the value.

P. Venu
(Expert) 04 January 2021

How is your "investment" accounted in the Society's books?

Querist : Anonymous (Querist) 04 January 2021

Sir, As I mentioned in question, I an the founder member of the society. I am the 50% landowner of the property of the society.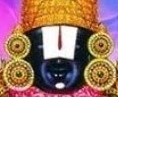 kavksatyanarayana
(Expert) 04 January 2021

Whether society is registered or not? For 50% of your share, is there any agreement or document?

Dr J C Vashista
(Expert) 05 January 2021

Mr./ Ms. Anonymous,
What type of Society has been formed ?
How many members are there ?
How much money has been deposited ?
Why 50% of the cost has been accepted by seller ? Did you have possession ?
No facts have been posted for consideration and obligation of experts on this platform.

Rajendra K Goyal
(Expert) 05 January 2021

In whose name is the land claimed by you as owned by you, whether in your name or in the name of the society?

If in your name, what are the contents of agreement if any?

Information sought by the expert Dr. J.C. Vashishta needed to form an opinion. Discuss with local lawyer.
---