oral partition of land

Querist : Anonymous (Querist) 07 August 2010 This query is : Resolved

Oral partition of Ancestral land had done between my grandfather and his two other brothers at the time when they was alive, land is located in seven different location,
location no. 1,2,3 take my grandfather
location no. 4,5 brother no.1
location no. 6,7 brother no.2
each brothers occupied land is nearly equal, it had done around 65 years back,
location no.3 has been sold by my grandfather in 1972, after that each brothers heir enjoing that land and developed there locations
but all land is in jointly name of 18 person
in 2007 that all 18 has made a agreement on 100rs stamp paper 'our partion of land had done 62 years back and now nobody has objection on that partion' in presence of 3 witness,
now the heir of brother no.1 and 2 want to file a suit under hindu succesion act and want to do thee part of every location

i have invested lot of money in my location i have only xerox copy of that agreement.
is there claim is void?
is oral partion is invalid?
how can i protect and how are my chances to win?
please give me advise
thanks,




Devajyoti Barman
(Expert) 08 August 2010

The said heirs though can dispute the said partition but you being amicably in the settled possession of the said property , the court even if allow the partition may not disturb the respective possession and it can only confirm the partition or family arrangement already done and declare only the respective shares.

Querist : Anonymous (Querist) 08 August 2010

how can i prove that partition had done??

Devajyoti Barman
(Expert) 08 August 2010

By adducing evidence, mutual arrangement written on the rs.100 stamp paper and the peaceful possession in the respective share of lands.

Querist : Anonymous (Querist) 08 August 2010

sir what are my chances to win ??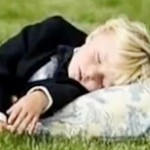 N.K.Assumi
(Expert) 08 August 2010

Advocates are not prophet and the function of Law is not prophesy, all you have to do is trust in your self that your rights have been invaded and your lawyer will do his best to restore your rights.

Rajeev kulshreshtha
(Expert) 08 August 2010

The oral partition is valid one and the document written in 2007 is the memorandum of the partition which have done years back so it is not requires registration. you can prove oral partition and agreement dated 2007 and most importantly your possession according to partition with strong evidence before court.

Querist : Anonymous (Querist) 08 August 2010

sir how can i prove that what evidance i can produce on court? said written stamp paper is unregisterd is xerox copy of that stamp paper shall be consider in court?

s.subramanian
(Expert) 08 August 2010

you seem to have no self-confidence. all my learned brothers have clearly exp;ained each and every legal aspects thoroughly. in spite of that you seem to be not convinced about your case.

Querist : Anonymous (Querist) 08 August 2010

sir thanks for boosting my self confidence
---
You need to be the querist or approved LAWyersclub expert to take part in this query .