Notarization of agreement

Querist : Anonymous (Querist) 25 October 2021 This query is : Resolved

To
All respected fellow professionals
Sir,
An agreement was made between Company and a contractor (for maintenance of office) for 12 months.
HR manager of the office told that this agreement must be notarized (as it was not required to be registered under Registration Act 1908) to make it a valid document.
But my view is:
" As the agreement between company and Contractor was signed by both in presence of witnesses who also signed the agreement as witness, the agreement itself become a valid document. Hence there is no need for notarization."
Can you clarify whether my view was correct?
Regards
Abhijit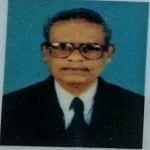 Isaac Gabriel
(Expert) 25 October 2021

Your presumption and stand is right as per law. The only requirement is, it should be signed by witnesses.

Querist : Anonymous (Querist) 25 October 2021

Thanks
To Sir Isaac Gabriel for immediate reply and strengthening my view.
Regards
Abhijit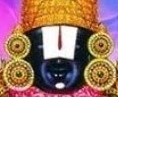 kavksatyanarayana
(Expert) 25 October 2021

Yes. It does not require notarization.

Shubham Bhardwaj
(Expert) 25 October 2021

Dear Mr Abhijeet,

Although you are correct about the validity of the contract under the facts provided by you, however, it is always better to get a document notarized since that enhances the genuineness of the document. And i am saying this because there is no problem till the time everything is going smooth. You may even keep a document unsigned however the problem starts after the document is to be brought before a court. So, notarization, although does not guarantee the genuineness however it does make some difference.

Regards
Shubham Bhardwaj (Advocate)
District & Session Court, Chandigarh
Punjab & Haryana High Court, at Chandigarh

Disclaimer:- Opinion is only for guidance.

Dr J C Vashista
(Expert) 26 October 2021

Any agreement for one year (12 months) or more has to be compulsorily registered with area Sub-Registrar in terms of section 17(1)(d) of the Registration Act, 1908

K Rajasekharan
(Expert) 26 October 2021

Notarisation does not give any additional value to the agreement or its contents. What it indicates is that the parties signed before him are the proper parties, on the basis of the documents produced before him.

If the question about the identity of the parties signed is challenged in a court of law, the court will have to decide the matter based on the evidence produced before it, but not on the basis of notarisation.

What a Notary does is the verification, authentication or attestation of the execution of the instrument and nothing more.

Even an affidavit affirmed before a Notary cannot be a proper affidavit in a court of law. The Notary has no position as that of a Registering authority too.

Even attestation also does not add any legal value to a document which is not required by law to be attested by the Witnesses. There are only a few documents that need attestation as required by law in India.

Therefore, notarisation in this case is a meaningless exercise, as the agreement is between two parties identifiable by each other, based on other legally valid presumptive documents such as Aadhaar Card, Company Seal etc.


P. Venu
(Expert) 26 October 2021

Yes, notarization does not add to the probative value of the document.

Shubham Bhardwaj
(Expert) 26 October 2021

Dear All,
Since an issue has arisen with regard to effect of notarization on a document on which many learned experts have given their views therefore I would like to state a few things in my own words on this particular subject with all my due respect to the learned experts.

Although it is absolutely true that as far as evidentiary value of a document is concerned, notarization does not enhance the evidentiary value. The court will evaluate the document based on the principles of Indian Evidence Act 1872. But there is a small rider here. A notarized document could give the parties some sense of security with regard to execution of a document. Let me explain my point through an example:-
Documents, in a court of law, are proved by calling attesting witness unless the document was a registered document. In a case where the attesting witness is not found or is dead or denies the execution of document, the notarization could provide the missing link to the due execution of the document since whenever a document is notarized, two separate events take place:- (1). That document is signed by the notary also and (2). The fact of execution of the document, the name of parties involved is recorded in the register to be maintained under the Notaries Act 1952.
And any Trial Lawyer would concur that these additional facts could give you the last strand for proving or disproving a document where no other option works. One could always argue that we can always prove the hand writing of the person signing though his handwriting. However, my answer would be that opinion of a hand writing expert is not 100% accurate and there are chances of a mess up as the study of handwriting is not an exact science.

So, my only contention is this:-
If the choice is between having a notarized document or having a non-notarized document, always go for NOTARIZED DOCUMENT. Finally, if notarization played no role at all, the same would not have been mandatory for so many government documents and there would have been no need for Notaries Act 1952.

Regards
Shubham Bhardwaj (Advocate)
District & Session Court, Chandigarh
Punjab & Haryana High Court, at Chandigarh

Disclaimer:- Opinion is only for guidance.





Querist : Anonymous (Querist) 27 October 2021

My sincere thanks to all the respected professionals for sharing their thought . Your views enriched me immensely.
Regards
Abhijit
---