Not receipt of salary for last four months

Querist : Anonymous (Querist) 20 December 2021 This query is : Resolved

organization X ltd has not making payment of Employees salary from last four months ,
if anyone resign , X ltd hold the salary of all four months and there is no timeline to release the full and final payment of employees . In such situation what are the rights to employee and what are the legal protection is there to such employees ?

please also suggest whether in such circumstances employee can ask to waive off notice period from employer.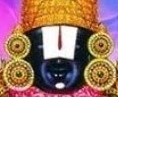 kavksatyanarayana
(Expert) 21 December 2021

You shall report the matter to District Labour Officer concerned.

Dr J C Vashista
(Expert) 22 December 2021

There can not be any "if" and "but" in a real problem.
It is advisable to consult and engage a local prudent lawyer for better appreciation of facts, professional advise and necessary proceeding to protect your interest, "if" any.
---