New electric meter connection

aslamskhan
(Querist) 19 February 2022 This query is : Resolved

Hello! Sir kindly find out as I have copy of agreement sale deed on my father's name. on the basis of that and his death certificate and an Affidavit will I be able to get new electric meter connection...
The proof I have on my name of same address is Aadhar Card. Voter I.d ration card water connection from Muncipality gas connection....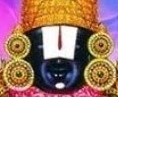 kavksatyanarayana
(Expert) 19 February 2022

Are you the only legal heir of your father? Is the Agreement of Sale deed registered? What is the period of the agreement? Your post requires clarity.

Dr J C Vashista
(Expert) 20 February 2022

Agreement to sell is not sufficient document to install electricity meter in your name as the property is yet to be transferred in the name of your father (which you will succeed).

Advocate Bhartesh goyal
(Expert) 20 February 2022

Water and electricity are basic requirements of human being .you have Adhar Card.Voter I.d, Ration Catd and also water connection on your name of same address so you can apply for electric connection on basis of such documents however agreement to sell is not a proof of your residence and on basis of such agreement department can refuse to install electric connection.

P. Venu
(Expert) 20 February 2022

You have not posted the complete facts.
---