Need help in my father's case

Querist : Anonymous (Querist) 02 February 2021 This query is : Resolved

There is a criminal case on my father for correcting the governments record. But actually he didn't do that. Because of some other officials only he did that. And he was filled a criminal case on 1994. But still the case is going on. He is going to court every month for vaidha. He is fully depressed and now his age is 65. He cant able to see properly. He cant able to hear properly. Please give some idea for my father to relieve from this case.


Rajendra K Goyal
(Expert) 02 February 2021

Your lawyer may bring the facts before the trial and pray for early disposal of the case.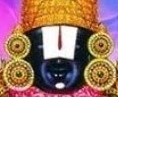 kavksatyanarayana
(Expert) 02 February 2021

Consult your own counsel and discuss with him.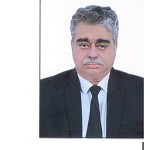 Sudhir Kumar, Advocate
(Expert) 03 February 2021

Your qauery itself is vague and no facts are stated.

Further none gets punished for "correcting" govt records. It is actually "tampering" which is punishable.

P. Venu
(Expert) 03 February 2021

In a criminal case there could be no relief unless acquitted after trail or otherwise discharged or the proceedings quashed by the High Court.

Rajendra K Goyal
(Expert) 03 February 2021

Acquittal is the only possible help at this stage. Your lawyer may help by praying court for early decision.

Adv K Rajasekharan
(Expert) 03 February 2021

You say that your father, now 65, when in service fabricated some documents because of some other persons and he is undergoing trial proceedings for many years by now in spite of he has some physical infirmities and wants an immediate closure of his case.

A person employed in service for doing only trustworthy things entrusted to him in full confidence will get the statutorily prescribed punishment even if it is done at the instigation or benefit of some other.

The court is the only authority who can take a lenient view in punishment. The court too has some borderlines set by the laws to be followed.

There seems to be no legal short cut to escape from a punishment after committing an offence with knowledge or without.

If he state in the court what you have stated here in this forum with a prayer for compassionate punishment for the acts he did he may get an easy closure of the case.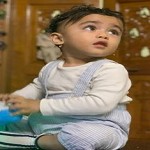 venkatesh Rao
(Expert) 25 May 2021

It appears trial is yet to complete. Even if the case ends in conviction, the party appeals to Sessions Court. If the appeal also fails, he invokes revisional jurisdiction of the High Court. This process consumes not less than a decade. By the time the matter attains finality, the Accused may not be alive to hear the verdict. ( this remark is only academic and querist may please pardon me)
Learned experts may please think over and advise whether on account of long lapse of time, and also his being age old and hard of hearing and feeble eye sight, can he not knock the doors of the High Court seeking quashing of proceedings on the ground of unexplained and condonable delay in the trial?
Pl. brood over and set an example for the maxim justice delayed is justice buried.
---