Misuse of Section 498a

Querist : Anonymous (Querist) 13 February 2010 This query is : Resolved

A case had been registered against me and my old parents under Section 498a based on false allegations.
The petitioner refused to honour the marriage as she realised that she would not be able to give up her independent way of life at Chandigarh and relocate. As she is in service she could not demand maintenance; but she & her family wanted to terrorize & extort money from me. I did not give in to their demand for money and they filed a case under section 498a, in addition to annulment case in family court.
She did not stay with me even for a day. As I presented my case in family court stating true facts, she had no other option but to state that the allegations were due to 'misunderstanding' and got the annulment. However, the section 498a case could not be settled on the same day as the case had got transferred to a different court.
Now that she has got the annulment, she or her parents are not responding to JMC (judicial magistrate court) summons. Summons have returned as 'Not served' 4 times. Chances are they have shifted residence or using some other foul means to avoid summons and we are stuck with this section 498a case.
She had given Deposition before family court judge that allegations filed under section 498a were due to 'misunderstanding' and she would not pursue that case (we have certified copy of that). She had also given a written declaration to old JMC stating she would not pursue section 498a case.
New JMC wants the Petitioner or a witness to give declaration before the court in person that they would not pursue the section 498a case. She & her parents are taking advantage of this requirement to harass us and prolong the case.
Please let us know what's the best way to get this case closed. We have certified copies of Family court judgement of annulment due to non-consummation of marriage and petitioner's deposition before family court.
Please let me know if you need any other clarification to give proper advice.

Devajyoti Barman
(Expert) 13 February 2010

Though you seem to be stuck badly in muddy water but that does not mean that you would get no chance to get out of it. Ask your advocate to file a petition before the High Court of your state u/s 482 of CrPC to quash the criminal proceeding on the context of deposition of the de facto complainant. The process should not take more than couple of months to wrap up.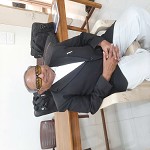 Adinath@Avinash Patil
(Expert) 13 February 2010

APPROACH HIGH-COURT ADVOCATE.

Guest (Expert) 13 February 2010

consult a lawyer who practising in High Court... and file the petition under section 482 Cr.P.C. for quashing the criminal proceding.

Raj Kumar Makkad
(Expert) 13 February 2010

If summons are not received to the complainant or such report comes one or two times more then court shall provide last opportunity for the evidence and then shall close the evidence because the opportunities to the prosecution can not be provided innumerable times and in that case you shall be winner if no evidence is brought against you.

Guest (Expert) 13 February 2010

You file the certified copies of the proceedings showing that she does not want to pursue the case u/s 498-A. As the material witness (complainant) is not forth coming to give evidence despite service of summons, the court is ought to dispense with Section 313 statement and acquitt you. If the trial court is not moving in such a direction, then as suggested by my ld. friends approach the court U/s 482 cr.p.c. for quashing of the FIR and criminal proceedings against you.

Ravi Arora
(Expert) 13 February 2010

It's not new. Now a day's sec. 498A becomes a deadly weapon in the hands of women. I thinking in 90% cases one who is actually suffering at her matrimonial home is not able to go to police and on the other hand those who r not victim r misusing it.Rest i am agree with my ld. friends

Querist : Anonymous (Querist) 13 February 2010

Dear Advocates,

I thank all of you for the advice & direction you have given me.
Hopefully some amendment would be introduced to Section 498A to reduce (if not stop) its rampant misuse.
---
You need to be the querist or approved LAWyersclub expert to take part in this query .