Maintenance judgement, cost was imposed on wife for lying

sarthak kumar
(Querist) 22 March 2018 This query is : Resolved

Looking for a judgement in which cost was imposed on wife for lying to get maintenance. She was also asked to deposit back the maintenance she had received uptil then. I think the girl's father was a lawyer. Can't recall where i read it. Please help

Read more at: http://www.lawyersclubindia.com/forum/Maintenance-judgement-cost-was-imposed-on-wife-for-lying-170521.asp#reply

Guest (Expert) 22 March 2018

Entrust this sacred duty of looking for judgments to your own lawyer. Don't expect the experts to render charity service to your own paid lawyer, as his assistants.


Adv. Yogen Kakade
(Expert) 22 March 2018

Judgments and citations are not provided here.. try and search.

Vijay Raj Mahajan
(Expert) 22 March 2018

Rightly stated above by other experts, we're not supplying judgments and case laws to public, it's the job of individual advocate engaged by person to provide it to his client.

sarthak kumar
(Querist) 22 March 2018

I am working on my case myself. Slightly surprised to see the responses.

Guest (Expert) 22 March 2018

Artificiality of your problem is well revealed when you THINK that girl's father (your father in law) was a lawyer, but you don't know what your father in law was or is and who fought the case for the girl.

If cost has already been imposed on the girl, you may recover that. Where is the need of any judgment, when case is already in your favour?


dr g balakrishnan
(Expert) 22 March 2018

see what SC says - it says better get conciliated and mediated never get into litigation that is the purpose of family courts.

dr g balakrishnan
(Expert) 23 March 2018

what lie? when u cannot get along with wife what kind of marriage you had, better not marry any more , you seem tto be some accusing type gmtleman type.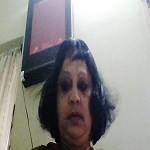 Ms.Usha Kapoor
(Expert) 23 March 2018

Yes! we are not supplying judgments and citations. Ask your lawyer.Anyway it's commonsense that since your wife lied and got maintenance it is obvious that courts will impose costs on her as a deterrent. for her falsity.She had to pay for her false case and blatant lies in the form of costs.

sarthak kumar
(Querist) 23 March 2018

I am not saying that in my case cost has been imposed. The judgement which I read and now am not able to recall, had this course of events mentioned. My fil is not a lawyer, this is the bit i remember. I am not trying to save any expenses. Just couldn't recall the judgement hence asked, but people here seem too concerned about money


sarthak kumar
(Querist) 23 March 2018

Dear Jigyasu,
The artificiality of your thinking will be revealed when you try to THINK!

Guest (Expert) 23 March 2018

@ Mr. Sarthak Kumar,

Having your name as sarthak (meaningful), does not give you any right to waste time and energy of experts by posting your nirarthak (meaningless and absurd) question. Had your description been even 50% sarthak, you could have got the appropriate advice from several experts. Your description, "I think the girl's father was a lawyer. Can't recall where i read it," was quite nirarthak. But now you say, "my fil is not a lawyer." Not only that, you have said, "just could't recall the judgment". You have also not made clear, who she was and how you are concerned with her or judgment against her?

If you don't know anything or cannot recall, or the girl was not your wife or her father was not your fil, what for you asked for help? Not only that you made a false statement saying that you were working yourself on your case. So, how that can be your case, when you don't have any concern or don't know or remember about the judgment and the girl's father, if not related to you?

Further, when you have leveled allegation on experts, like, "people here seem too concerned about money." By the way, how much money have you paid to any of the experts here?

Mind it, if experts waste their time & energy and bear expenses of infrastructure, like computer h/w, s/w and electricity, to render some charity service that is a voluntary service meant only for the people who are facing some real problem. Charity service is not rendered for providing tutorials for solving students school exercises.

Dr. G Balakrishnan has very rightly observed about you that "you seem to be some accusing type gentleman."

In fact, the whole of your original post as well as clarifications are totally false & nirarthak. You don't deserve any help from any of the experts here. Better concentrate on your own study material and make your own research to find answer for your vaguely discussed academic question.



Kumar Doab
(Expert) 23 March 2018

There are many such judgments ……
In your case the presiding officer may even impose cost if spouse has lied…
Ms. Usha Kapoor and all experts have been posting citations, references in threads…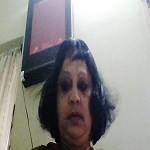 Ms.Usha Kapoor
(Expert) 14 June 2018

I stick to my above view.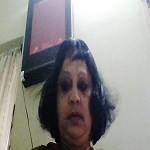 Ms.Usha Kapoor
(Expert) 05 July 2018

I stick to my view and Kumar Doab's view.
---
You need to be the querist or approved LAWyersclub expert to take part in this query .