Maintenance

Vandini
(Querist) 01 October 2021 This query is : Resolved

Respected sir/madam,
Me and my wife had separated from last 5 years but not divorced..I have two kids a son of age 13 and a daughter of age 6..Iam paying maintenance to my wife from the last 5 years..I told her many times to live together considiring the future of my children but she refused..Till date she never allowed me to meet with my kids nor to talk with them and now she has filled the petition to increase the amount of Maintenance...I don't want to give her more money as iam having the responsibility of my parents my father is physically disabled...Did the court favor me for this...please help me...Iam ready to live with her at any cost but cannot pay the alimony....please help me out of this .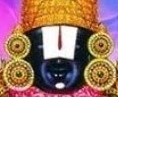 kavksatyanarayana
(Expert) 01 October 2021

Are you paying maintenance as per court orders? As she filed to increase the maintenance in the court, you have to file your financial situation and you are not interested in divorce through your own counsel. The court decides the matter on hearing both sides.

K Rajasekharan
(Expert) 01 October 2021

Till recently, maintenance was granted by the court in an arbitrary manner by exercising almost unfettered discretion. Now there are some guidelines the court will have to follow.

The Supreme Court, in the case "Rajnesh v Neha" decided in November 2020, issued some guidelines so as to make the maintenance well balanced with the income and other conditions of the parties.

The link to the case is provided by me in my article on Maintenance available at https://lawwatch.in/maintenance-for-wife-children-parents-u-s-125-crpc/


Pradipta Nath
(Expert) 02 October 2021

Better to challenge the maintenance order too and contest the present petition. As every wife needs to show reasonable cause to live separately and claim maintenance. SHIRISH PAWAR, 7738990900
(Expert) 02 October 2021

Hello,

You have to fight out the maintenance case filed by your wife. You can oppose your wife's case on the grounds stated in your query. You have a very good case.

Advocate Bhartesh goyal
(Expert) 02 October 2021

Maintenance amount can only be enhanced when wife shows reasonable cause for enhancement else not.Fight the case strongly and oppose wife's contention.

Vandini
(Querist) 02 October 2021

Thank you so much all of you sir for your valuable suggestions...it helps me a lot...

Dr J C Vashista
(Expert) 03 October 2021

You have not replied to the queries raised by expert Mr. Kavksatyanarayana, whether you are paying maintenance at your own or under some orders passed by court ?

Enhancement of maintenance will be considered on its merits, which is generally allowed even if you contest.

Did you ever attempt to meet your children ? If so, what is the result ?

If you are not allowed to meet your children did you seek relief of custody / visitation rights from competent court ?

Your counsel is the best and only person to advise you as s/he is well aware about facts and circumstances of the case and an able, competent and intelligent enough to satisfy your queries.

---