Llb admission

Querist : Anonymous (Querist) 28 December 2022 This query is : Resolved

Respected sir,
I am a permanent resident of Delhi, currently residing in Visakhapatnam andhra pradesh, I am doing my job in Visakhapatnam.

I am willing to pursue 3 year LLB course from andhra university, for that I have given state lawcet and also fulfill all the formalities to get admission as non local.

After doing registration for counseling my verification officer is not verifying my documents saying to pursue LLB from andhra pradesh you required your 10th and 12th would have been done from andhra pradesh even if you are filling non local category.

This seems not ok. I want to know it from you, is it a valid rule in andhra pradesh which clearly stated no outsider can pursue LLB from andhra pradesh.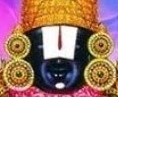 kavksatyanarayana
(Expert) 28 December 2022

As per the state government rules, a candidate shall continuously study for a period of 4 years anywhere in AP. And in AU no reservations to the non-local candidates. But in some other colleges in AP, you may join as a Non-local candidate but if you are working in Visakhapatnam, it is not possible to study other than in Visakhapatnam.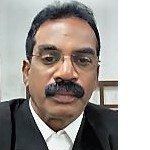 T. Kalaiselvan, Advocate
(Expert) 29 December 2022

If such law is prevailing then the college authorities may be right, however you may ask the authorities to quote the relevant law in this regard if they are rejecting your candidature.

Dr J C Vashista
(Expert) 30 December 2022

Andhra University rule is illegal and invalid, challenge it before AP / TN High Court.

Best wishes for the coming New Georgian year-2023


Pradipta Nath
(Expert) 01 January 2023

The rule of Andhra University is contrary to Article 14 of the Constitution. Their classification is unreasonable. Challenge it.

P. Venu
(Expert) 19 January 2023

Yes, the stipulation is contrary to law. You may take up the matter with the University or approach the High Court in a WP.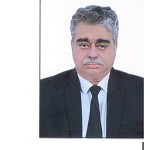 Sudhir Kumar, Advocate
(Expert) 19 January 2023

You can challenge in High Court.

Dr J C Vashista
(Expert) 20 January 2023

Well analysed, opined and advised by experts
Now it is your call to proceed.
---