Live & license extension request

Querist : Anonymous (Querist) 24 December 2011 This query is : Resolved

My tenant requested to allow him to stay further about 10 days beyong the expiry date of the live & license agreement.
I would like to agree for so on humanity grounds. What are legal risks and what should be taken care so that the tenant will vacate the apartment after the requested days.


V R SHROFF
(Expert) 24 December 2011

SNB, YOU MUST NOT EXTEND.DO NOT ALLOW HIM TO OVERSTAY.

EXECUTE ANOTHER LL AGR ON HIS WIFE/ SON'S NAME FOR A MONTH.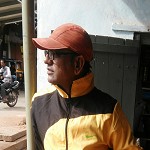 adv. rajeev ( rajoo )
(Expert) 24 December 2011

take letter from him to continue tenency for another 10 days.

Querist : Anonymous (Querist) 25 December 2011

Thanks both of you.
I find Mr. Shroff's reply as more legal.
However, Mr. Rajoo, how legal is it if the tenant gives me a request letter and I allow him and what are the risks? I would like you to think that he becomes non-cooprerative later and may request further & so on?

DEFENSE ADVOCATE.-firmaction@g
(Expert) 25 December 2011

There are human problems , once a tenant is in your property difficult to evict. If the matter goes to court it will take years and years. So be political and get possession.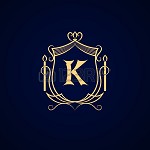 Kishor Mehta
(Expert) 25 December 2011


Sir,

If you are in Maharashtra, the Maharashtra Rent Act applies,in that case please send your tenant a notice to vacate and take his/her request in writing for an extention for a few days, and you are protected.

In this matter please refer the under cited cases for your perusal:

Kishor Mehta

[1]
IN THE HIGH COURT OF JUDICATURE AT BOMBAY
CIVIL APPELLATE JURISDICTION
WRIT PETITION NO.6519 OF 2008
Geeta N. Shivdasani ...Petitioner
Vs.
Niraj T. Sharma & ors. ...Respondents.
Mr.Pankaj S. Shah for the Petitioner.
Mr.P.S.Dani i/by Shri S. G. Karandikar for the
respondents.
CORAM : ANOOP V.MOHTA, J.
DATED : 21st October, 2008.

It was held that once the licence period is expired, the licensee considering the scheme of MRC Act, 1999 need to give vacant possession if demanded by the licensor. The licence agreement that itself binds the parties. The licensee thereafter cannot claim right of tenancy based upon the leave and licence agreement.......... Mere acceptance of some amount after expiry of the said licence period which in fact was the arrears of rent that itself cannot create any agreement of tenancy. The licensor is bound to accept the payments which are due and payable by the licensee based upon the said agreement, as admittedly, after expiry of the licence period, the petitioner/licensee is in occupation of the said flat though directed to vacate. The exclusive possession of the suit premises based upon such agreement that itself cannot create any tenancy in view of the specific provisions of MRC Act and the agreement in question. The security deposit also cannot be the foundation to claim any tenancy rights.

For an identical judgment you may also refer:

[2]
IN THE HIGH COURT OF JUDICATURE OF BOMBAY
CIVIL APPELLATE JURISDICTION
WRIT PETITION NO. 2276 of 2008
Ms.Parineeta Chaudhari & ors. .. Petitioner
versus
Mohammed Hussain A.Furniturewalla .. Respondent
...
Mr.M. Solkar for the petitioner.
Mr.G.S. Godbole i/b A.M. Kulkarni for respondent
no.1.
CORAM : A.M.KHANWILKAR, J
DATED : 9th September 2008


DEFENSE ADVOCATE.-firmaction@g
(Expert) 25 December 2011

The answers/ citation presumes that that LL agreement was registered and not renewed for earlier periods.

The act says if it is not registered whatever the occupier says about terms will be presumed.

DEFENSE ADVOCATE.-firmaction@g
(Expert) 25 December 2011

SECTION 55 OF THE MAH RENT CONTROL ACT 1999.
Tenancy agreement to be compulsorily registered.

(1) Notwithstanding anything contained in this Act or any other law for the time being in force, any agreement for leave and license or letting of any premises, entered into between the landlord and the tenant or the licensee, as the case may be, after the commencement of this Act, shall be in writing and shall be registered under the Registration Act, 1908.

(2) The responsibility of getting such agreement registered shall be on the landlord and in the absence of the written registered agreement, the contention of the tenant about the terms and conditions subject to which a premises have been given to him by the landlord on leave and license or have been let to him, shall prevail, unless proved otherwise.

(3) Any landlord who contravenes the provisions of this section shall, on conviction, be punished with imprisonment which may extend to three months or with fine not exceeding rupees five thousand or with both.


prabhakar singh
(Expert) 26 December 2011

To meet the problem there is a necessity to determine the tenancy at once serving upon him ;then a fresh temporary stay allowed for ten days without payment on his undertaking in writing showing some unavoidable reason or cause but with a stipulation that default shall compensation at some huge rate.
---
You need to be the querist or approved LAWyersclub expert to take part in this query .